The end of November saw a spike in ceasefire violation reports from the Nagorno Karabakh Defence authorities and along with those two injured and two reportedly killed on the line-of-contact (LoC) that separates Nagorno Karabakh from Azerbaijan.  The two injured and one killed were from the Armenian side, while one incident was reported by local Azeri media as a serviceman on their side, although no official confirmation on his death was made.
A map of the region showing the areas of incident (red and yellow), with disputed territories (pink)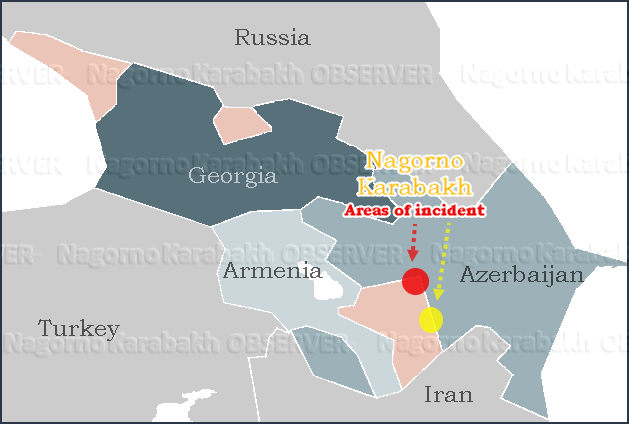 Ceasefire violation reports
The last week of November saw an increase in 3.500 projectiles reported as fired from the Azeri side, a 63% from the previous week. This was the second highest number reported this year; previously the same number was reported in May, while in April 3.700 projectiles were reported.
Ceasefire violations as reported by Stepanakert for the month of November
Source: Nagorno Karabakh Defence Ministry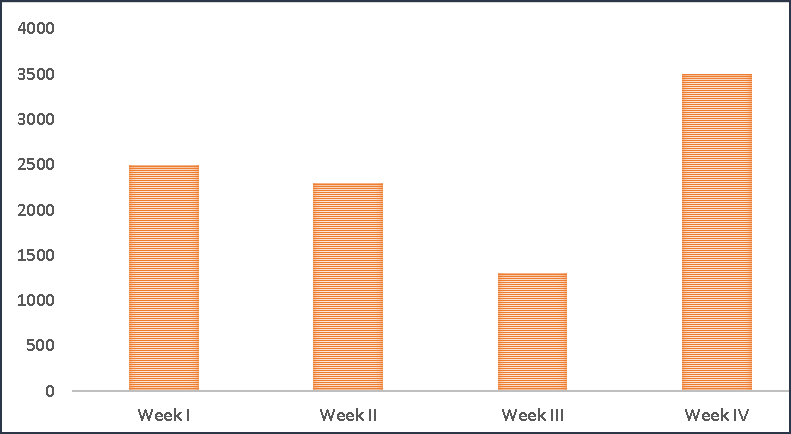 Azerbaijan also reported on ceasefire violations, which were lower in total numbers for November compared with first half of the year and did not stand out as particularly high. However, it was the breakdown of reported incidents that showed a significant increase in tension, as Baku reported the highest number of sniper-related ceasefire violations in the past two years, 15 during the month of November, while that number exactly one year ago for the same month was null.
Breakdown of Ceasefire Violation Reports from Azerbaijan in November
Source: Azerbaijan Defence Ministry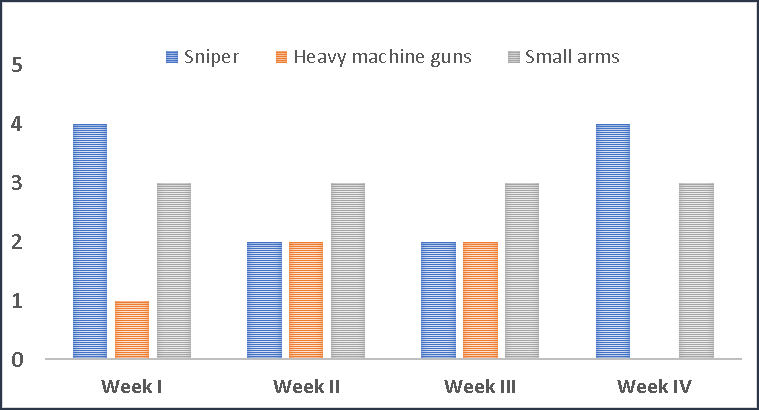 Armenian losses
On 29 November, an Armenian soldier was wounded in the northeastern segment of the LoC, as confirmed by Defence authorities in Stepanakert. On 02 December, one serviceman, Artur Ajamian, received a fatal firearm wound, while another, Davit Mekikbekian, was wounded. The authorities did not specify the cause of the incidents, but judging by the spike in ceasefire violations and the recent visit by Armenia's Prime Minister to the area, it could be a retaliatory measure as a show of force from the other side.
Azeri losses
An Azeri soldier was reportedly died as a result of wounds sustained from possible cross-border fire near the central segment of the LoC near Aghdam. Local media outlets reported the loss of Sebuhi Hashimov (1, 2, 3) according to Armenian media outlets, which also included an official statement from Defence officials stating that no such individual in the Azeri Armed Forces exists, and labelling it as Armenian disinformation.
However, one media outlet reportedly spoke with a friend of Hashimov, who stated that the latter had been transferred to a hospital in Baku from Ganja for an operation due to appendicitis. He was discharged and died on the night of 28 November. No open-source information directly points to Hashimov being wounded by an Armenian bullet, but due to a lack of information released to the public, Nagorno Karabakh Observer was not able to confirm the circumstances.