According to official reports, between 28 and 29 January, a series of meetings and visits with the participation of high-ranking military and state officials took place in de facto Nagorno Karabakh (NK). It is worth nothing that 28 January is marked as a national holiday in both Armenia and NK, marking the formation of the Armenian Armed Forces after the collapse of the Soviet Union.
President Sahakyan laying a wreath at a local war memorial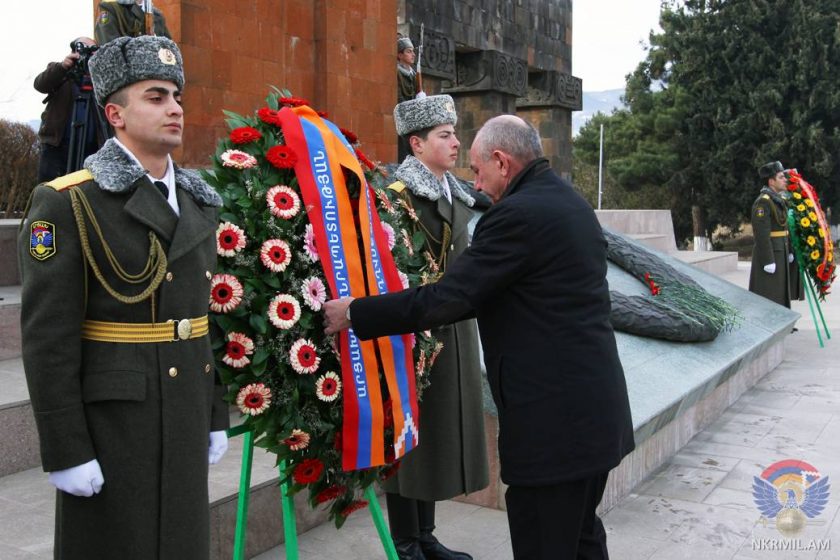 Official reports stated that President Bako Sahakyan, Defence Minister Karen Abrahamyan and the head of the National Assembly, Ashot Gulyan laid wreaths and laid flowers at a war memorial in Stepanakert.
The next day, on 29 January, the NK Defence Minister received his Armenian counterpart, Artak Davtyan, for a series of follow ups on bilateral military agreements between the two political entities, stressing the promotion of new cadres and their importance for future military developments. The same day, the two military heads visited a military installation in the central area of the territory housing armoured tank units.
During this latter visit, according to an official statement, the two highlighted the importance of bilateral military agreements and the continuation of construction projects for the military, aimed at improving the combat readiness of troops among other things.