An Azeri unmanned aerial vehicle (UAV) was shot down yesterday, 21 April, on the line-of-contact (LoC) separating de facto Nagorno Karabakh (NK) and Azerbaijan according to an official statement by the Karabakh Defence Ministry. The latter published a statement six hours after the incident, in which they identified the UAV as an Israeli-designed Orbiter drone, operated by the Azeri military.  The incident, according to the NK authorities, occured on the southern segment of the LoC around 13.00 hours, when one of their anti-air defence units engaged the UAV, shooting it down. Besides the details on the specific incident, NK officials also mentioned the following in their statement:
"Recently, flights conducted by the adversary's [referring to Azerbaijan] air force near areas of the Azeri-Karabakhi line-of-contact have become common, [and serve] for the purpose of training and reconnaissance. It is noteworthy, that besides different types of combat aeroplanes and helicopters, unmanned aerial vehicles also participate in these activities; differing from the first [two], [these; referring to UAV's] habitually try to penetrate the Artsakhi-Azeri airspace for reconnaissance purposes."
On 22 April, pictures of a downed UAV were made public by NK defence officials. Parts in the pictures resemble the Orbiter 3 model, used for surveillance and as a loitering munition, but could possibly be the larger Orbiter 4.  No exact model was clarified. No markings on the pictures reflected  any mention of it being Azeri, nonetheless, given the circumstances (deployment of Azeri troops on the line-of-contact, co-production of the UAV in Azerbaijan, previous incidents of using UAVs, previous downings of Azeri UAVs), it is almost certain that it was an Azeri-operated UAV.
Pictures of a downed drone revealed by NK defence authorities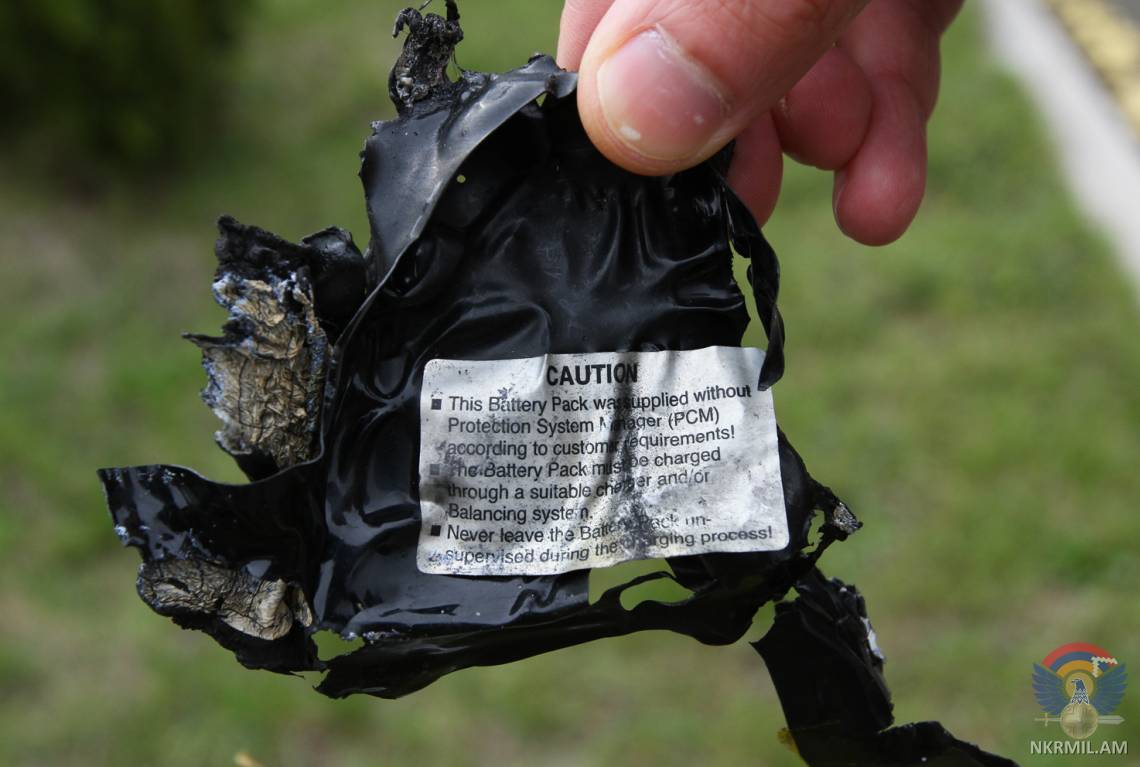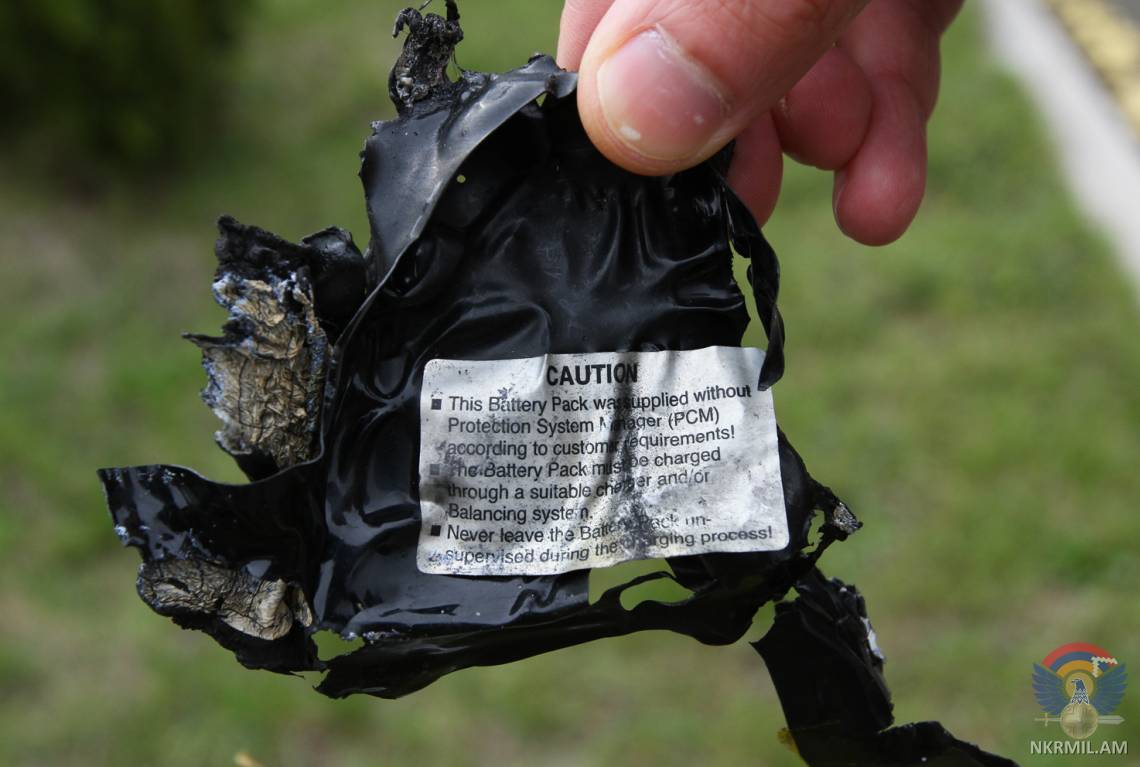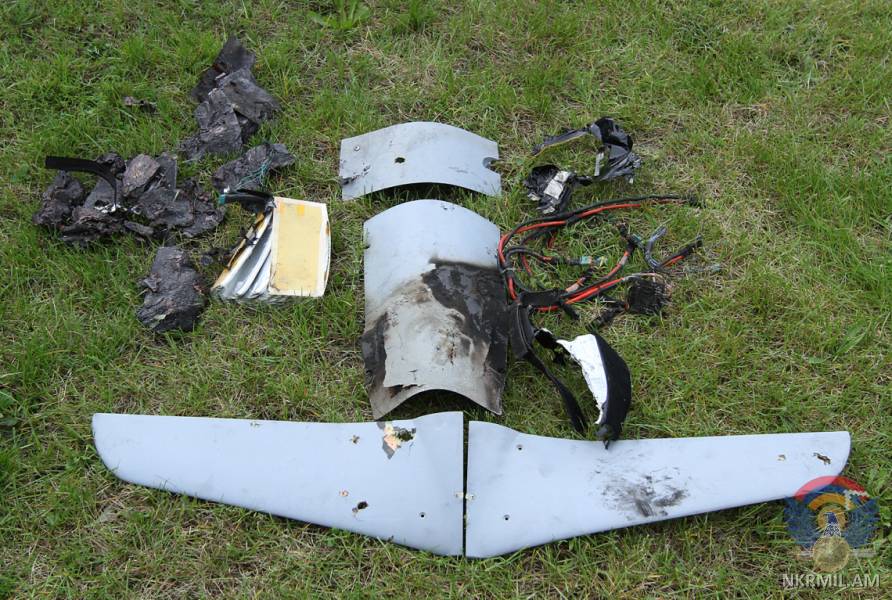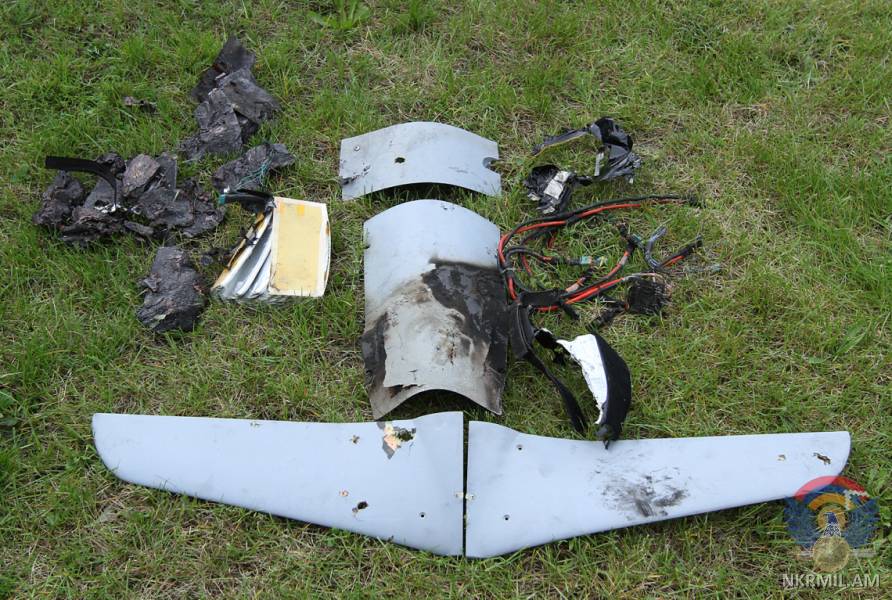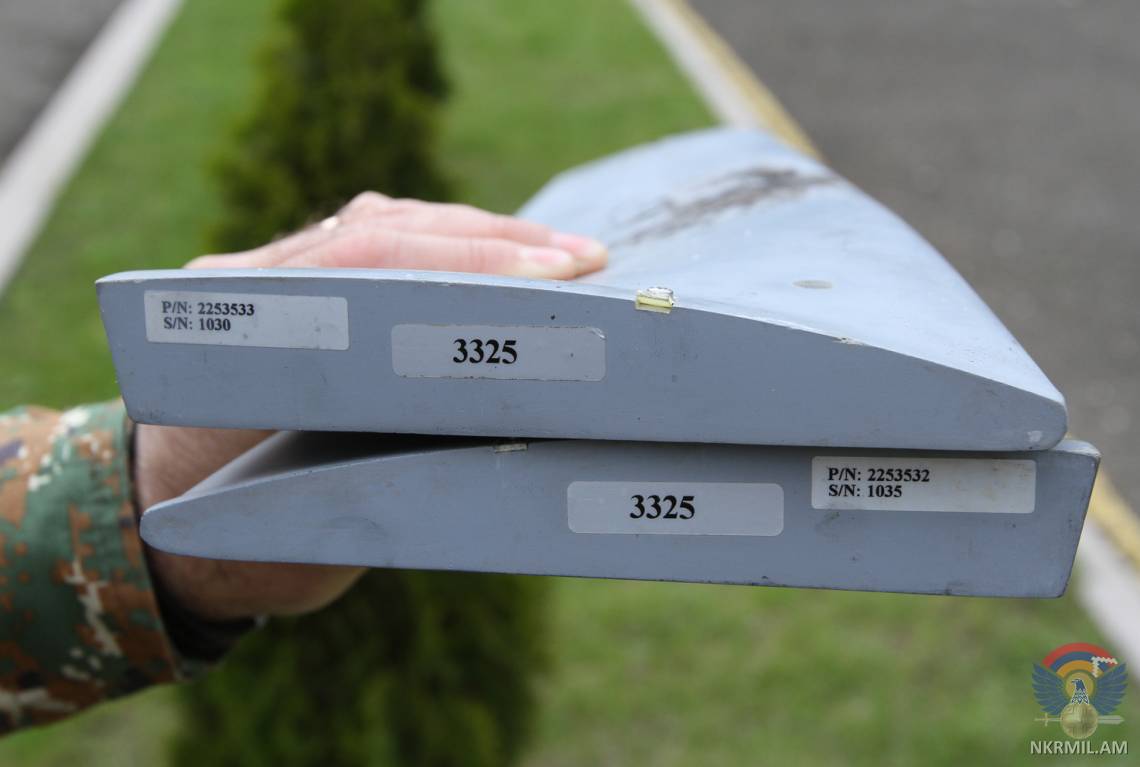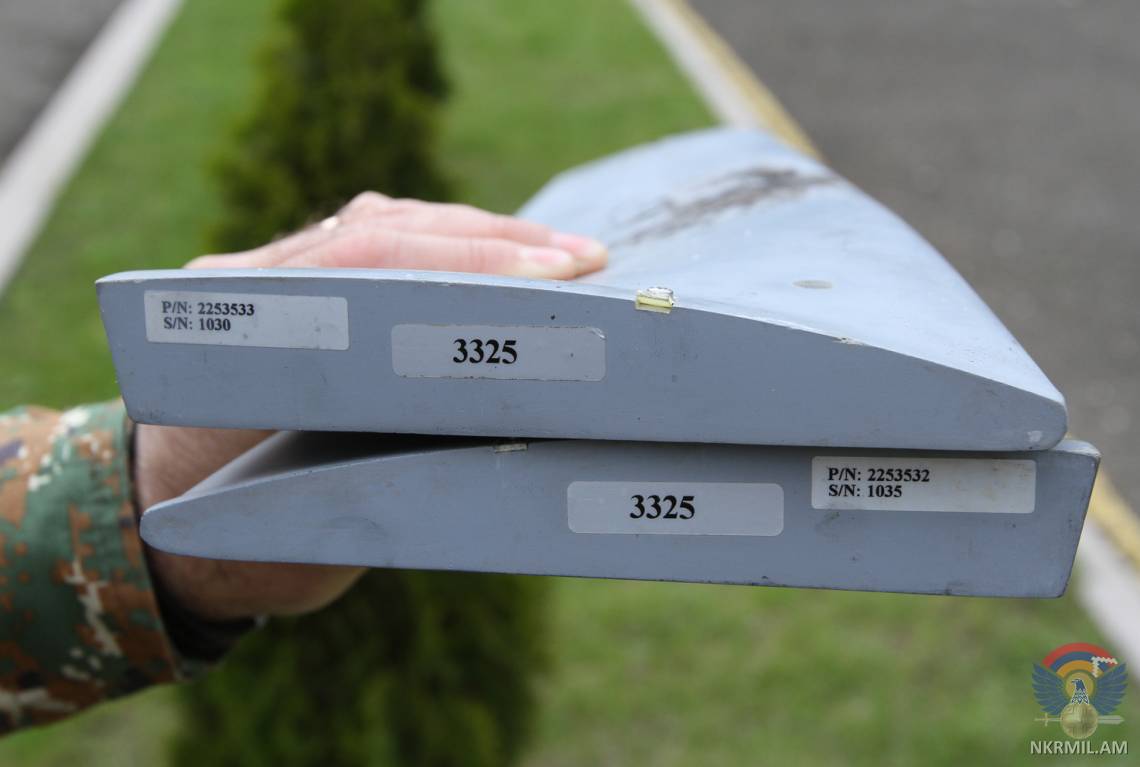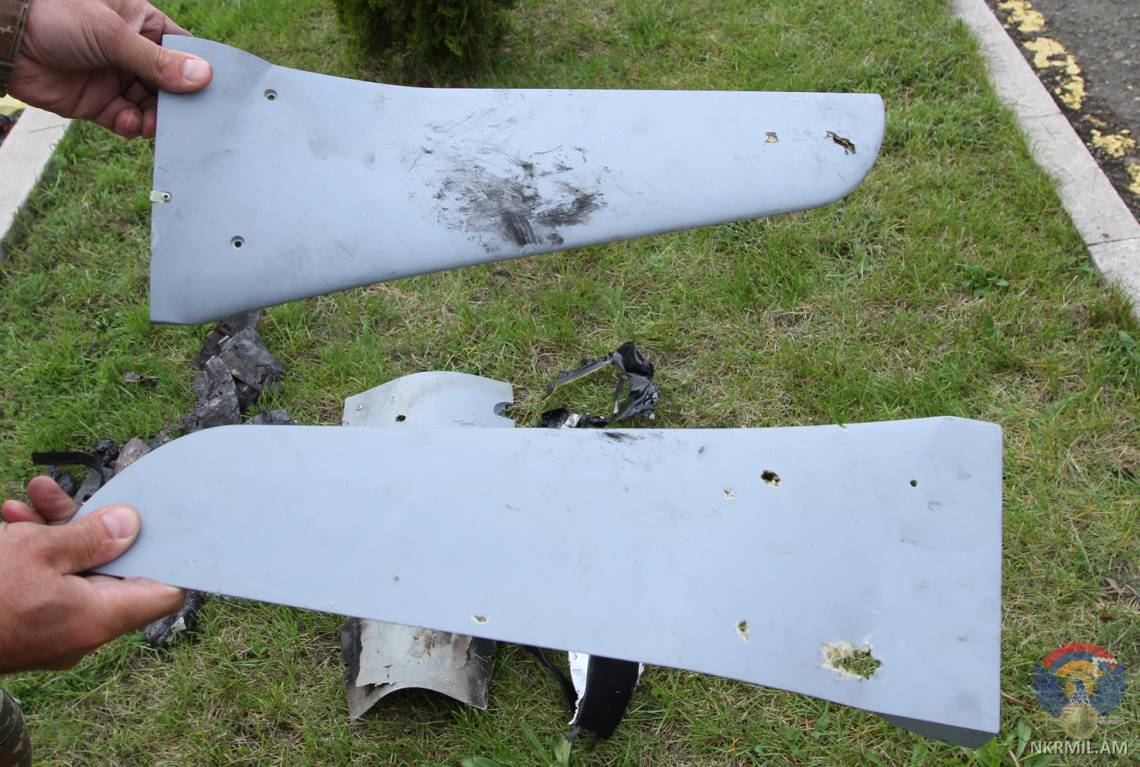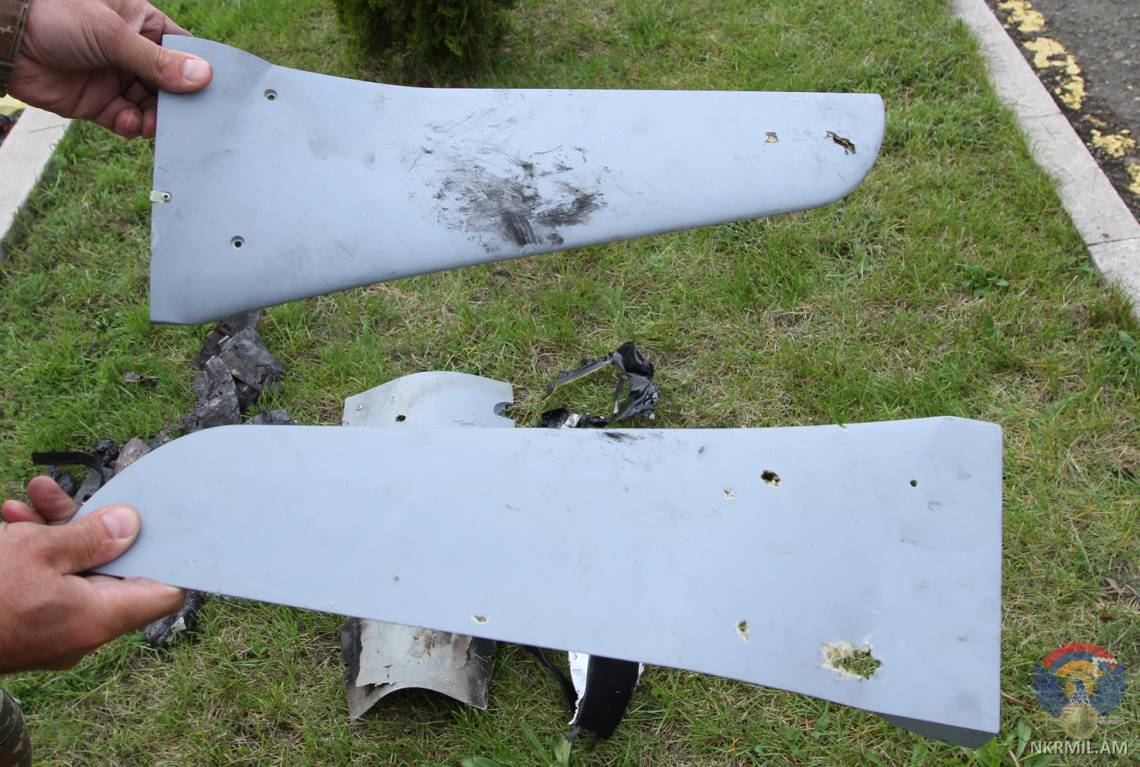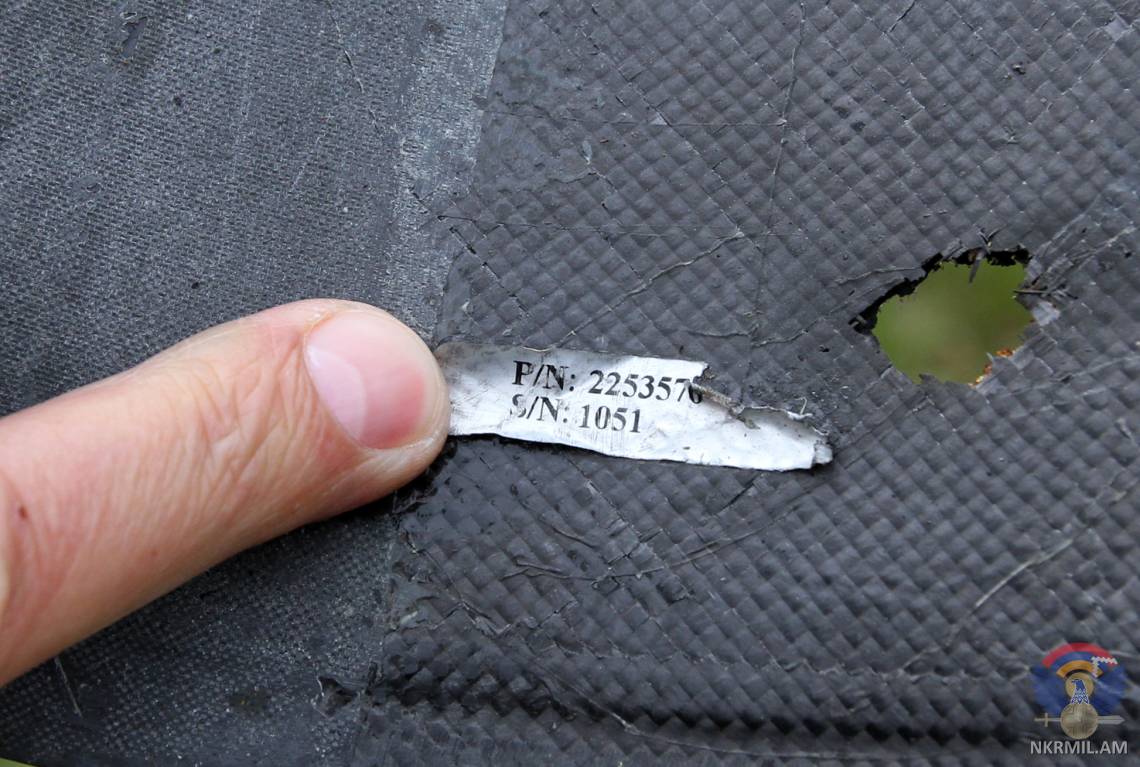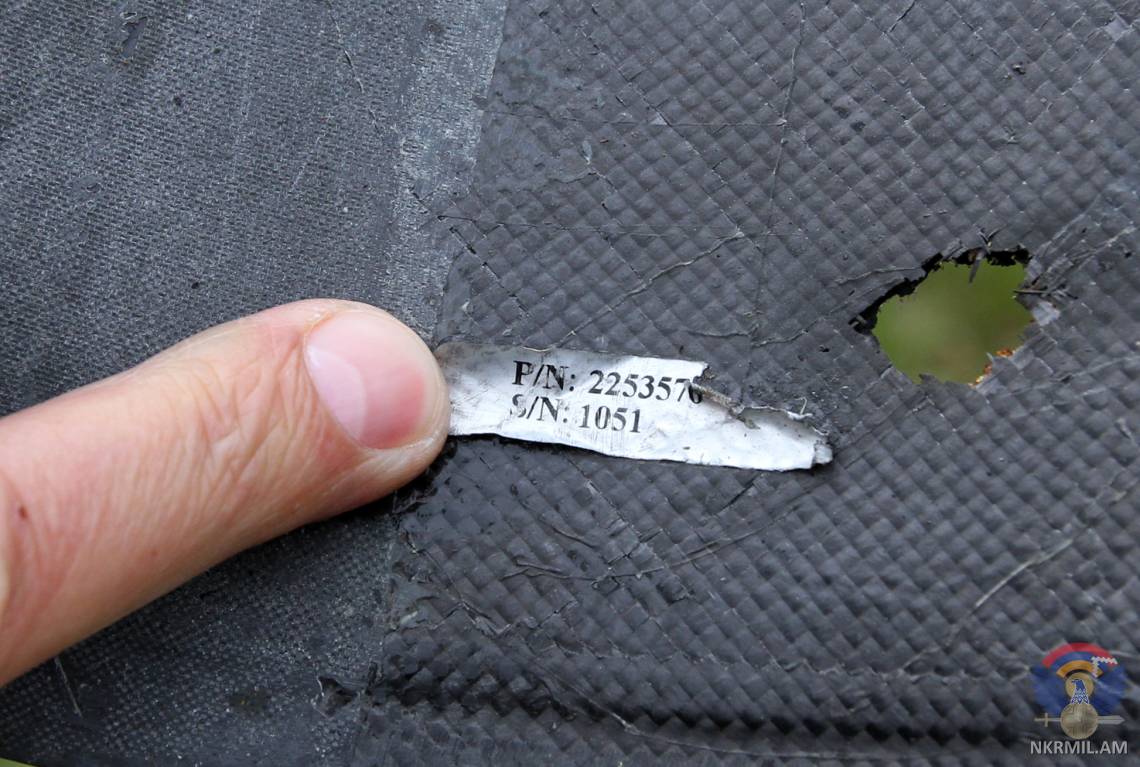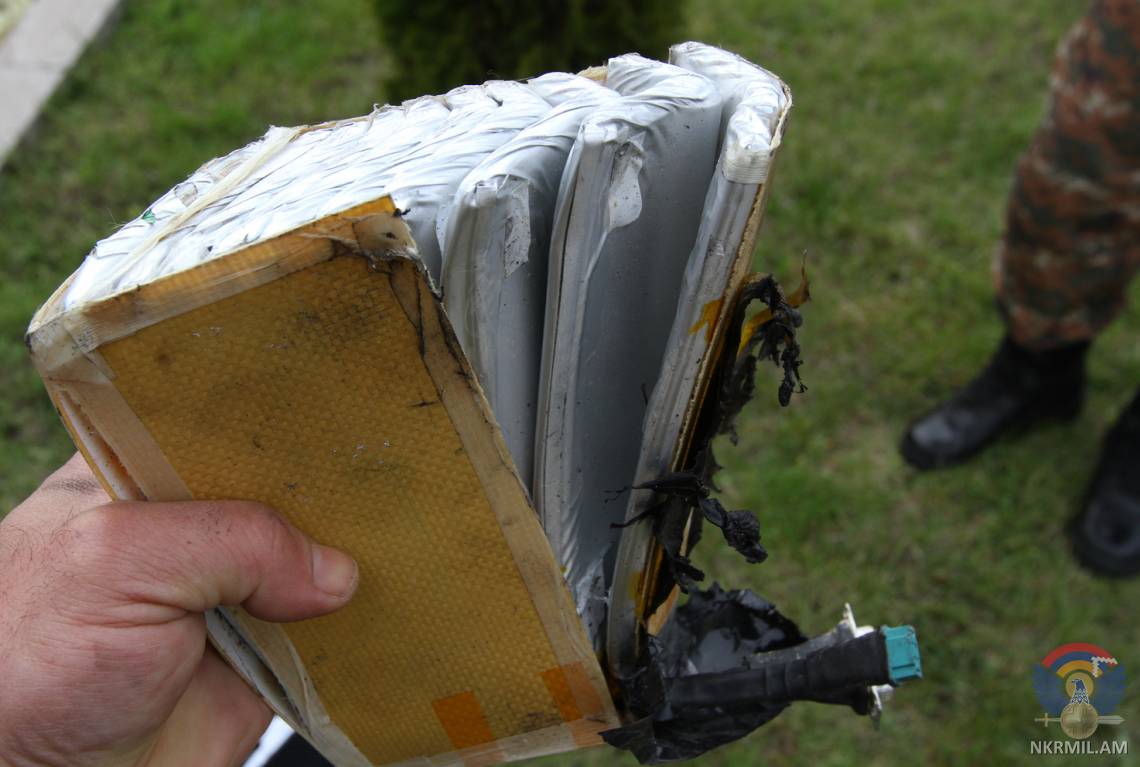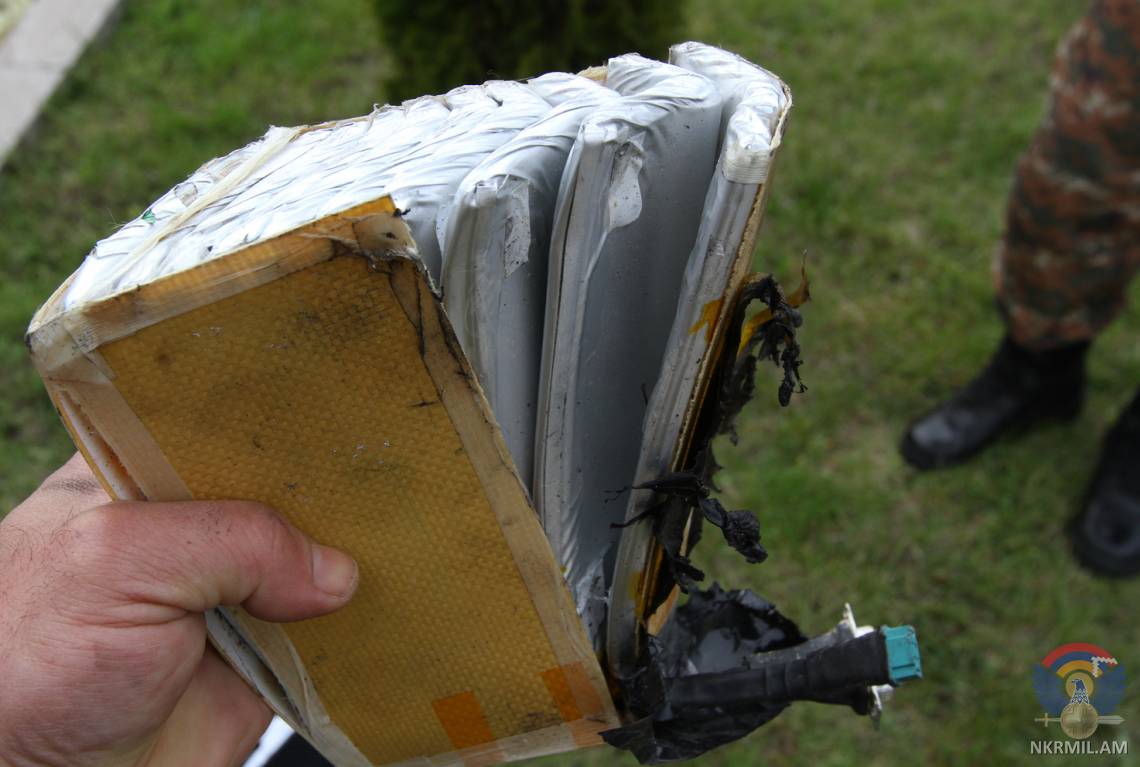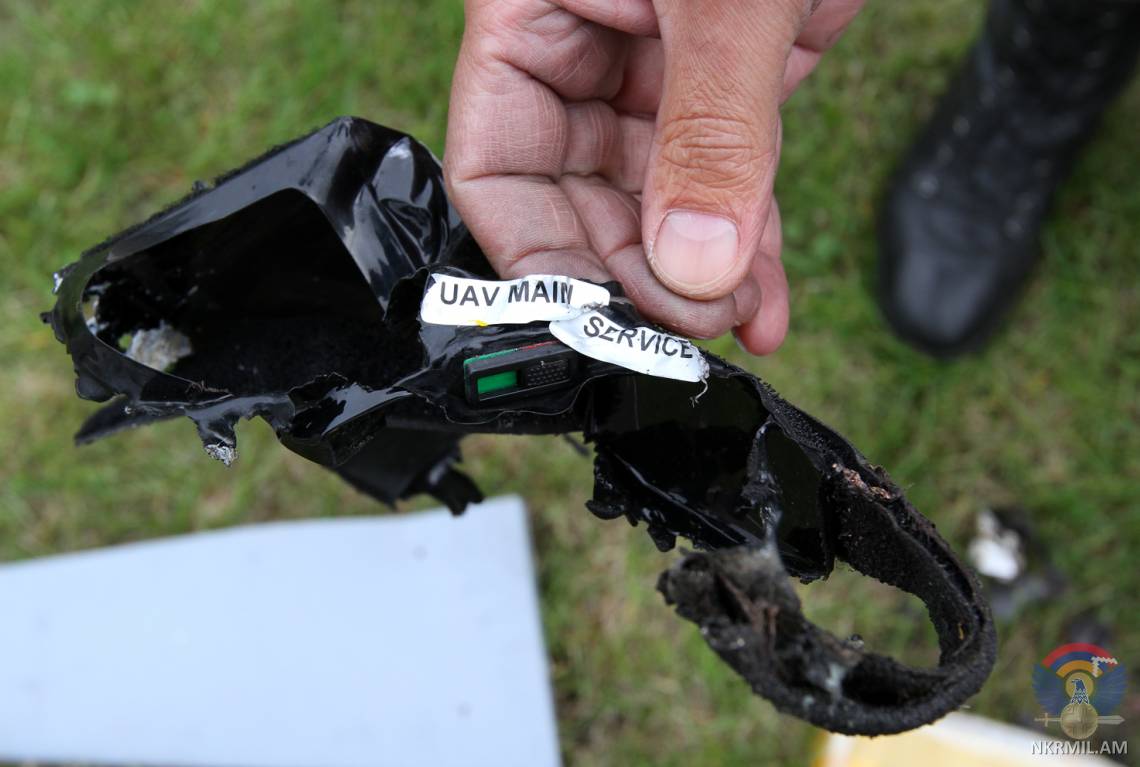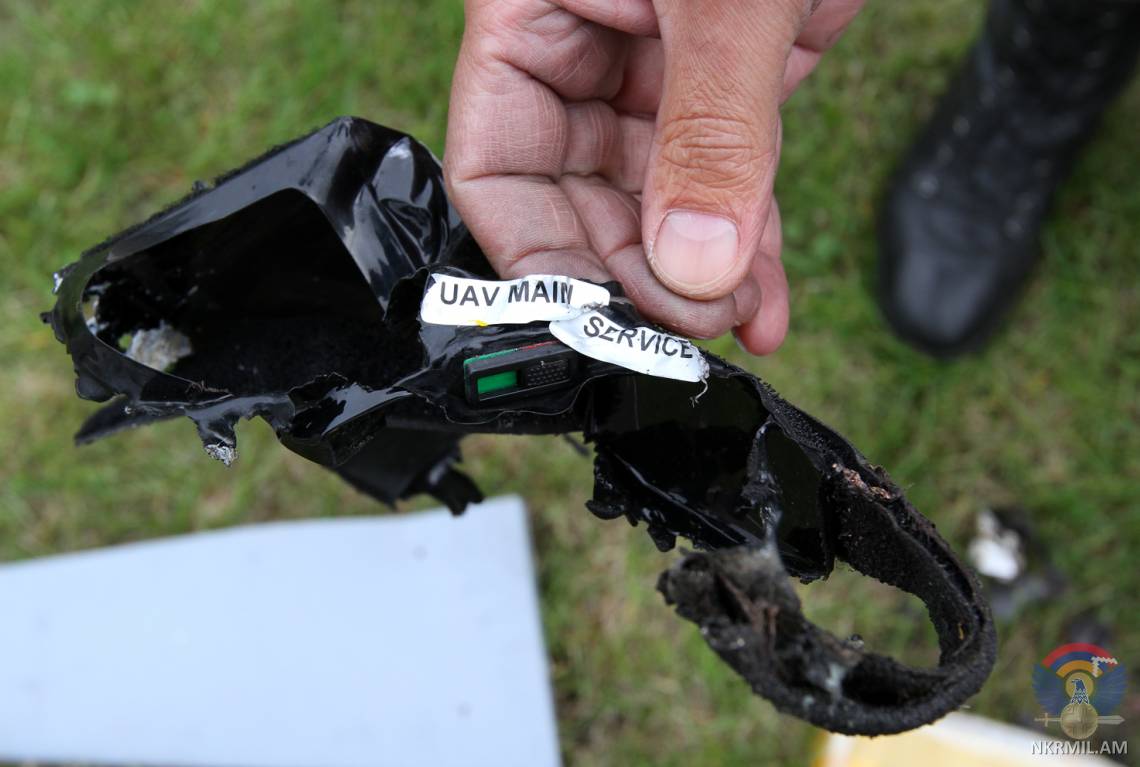 At the time of writing there was no mention  or statement from the Azeri Defence authorities on the incident, however some local media outlets rejected the news of the downing (1, 2), characterising it as disinformation. Reporting on certain military issues in Azerbaijan requires government authorisation, for which, although this recent UAV incident was not mentioned officially, local media were possibly given authorisation to report on it. In recent years, several Azeri UAVs have been downed by Armenian forces, with the latest one in September of last year, and a previous one in February of 2019.
Through a joint venture agreement between the Azeri government and Israeli defence firm Aeronautics Defence Systems, designer and producer of the Orbiter, Azerbaijan started to produce several models of these drones at local factories. According to open sources, it is known that Azerbaijan produces at least five types of these drones, some with modification for extra munition payloads: the Orbiter-1K and 3H loitering munition drones, and reconnaissance models 2, 3 and 4. (1, 2, 3, 4).
Some of the Orbiter UAV models produced by Azerbaijan by the joint venture