Azeri President Ilham Aliyev paid a visit to newly-constructed military base 10 km from the central segment of  the line-of-contact near the abandoned town of Aghdam. News of the visit was published on the president's official webpage as well as that of the Defence Ministry. This is significant, in that, it appears to be the first visit to the line-of-contact area in almost three years, the last one being in November 2016.
Official photos of the visit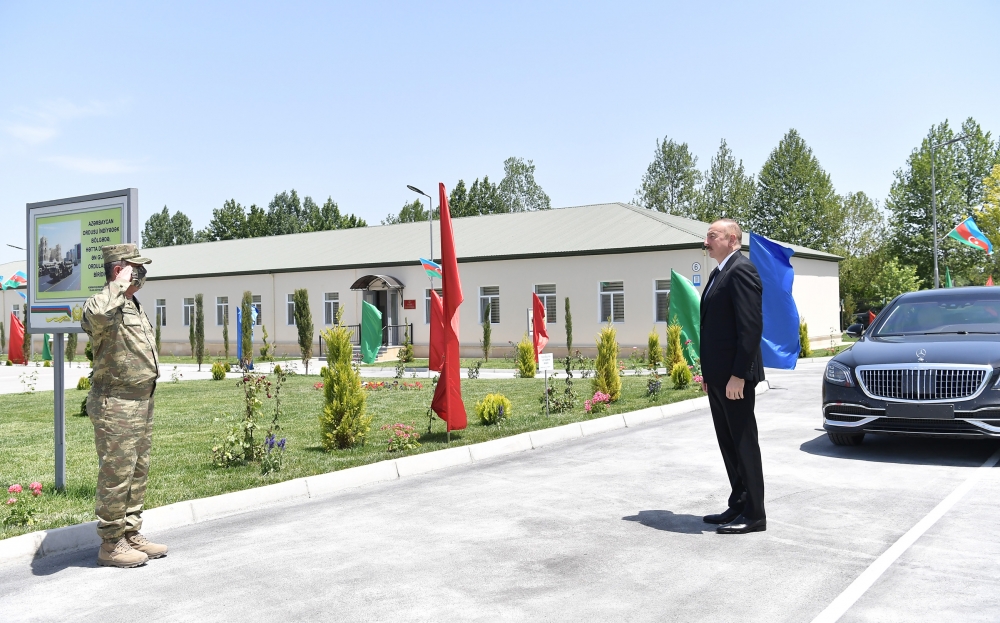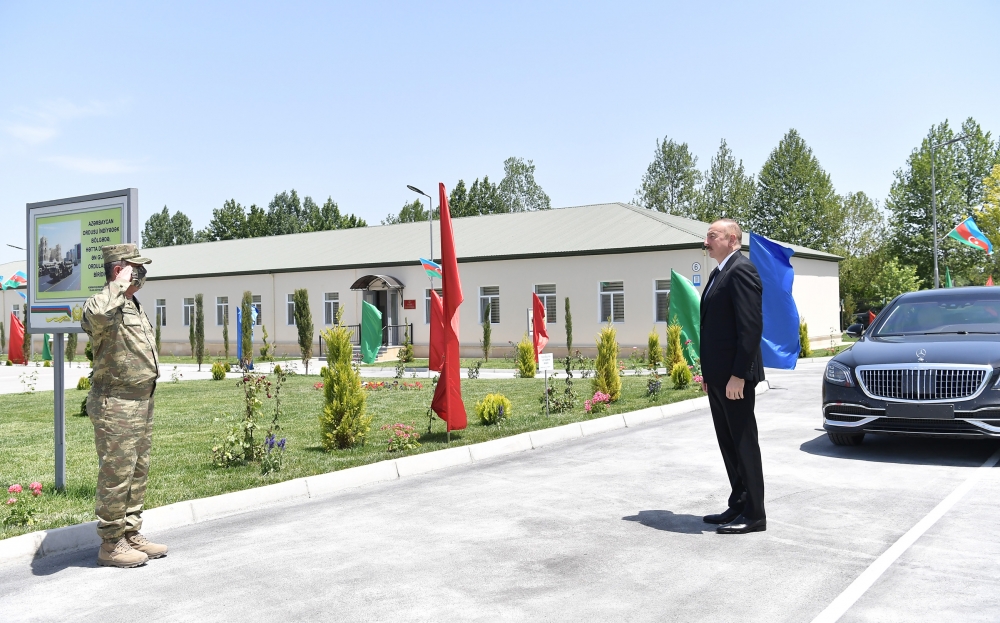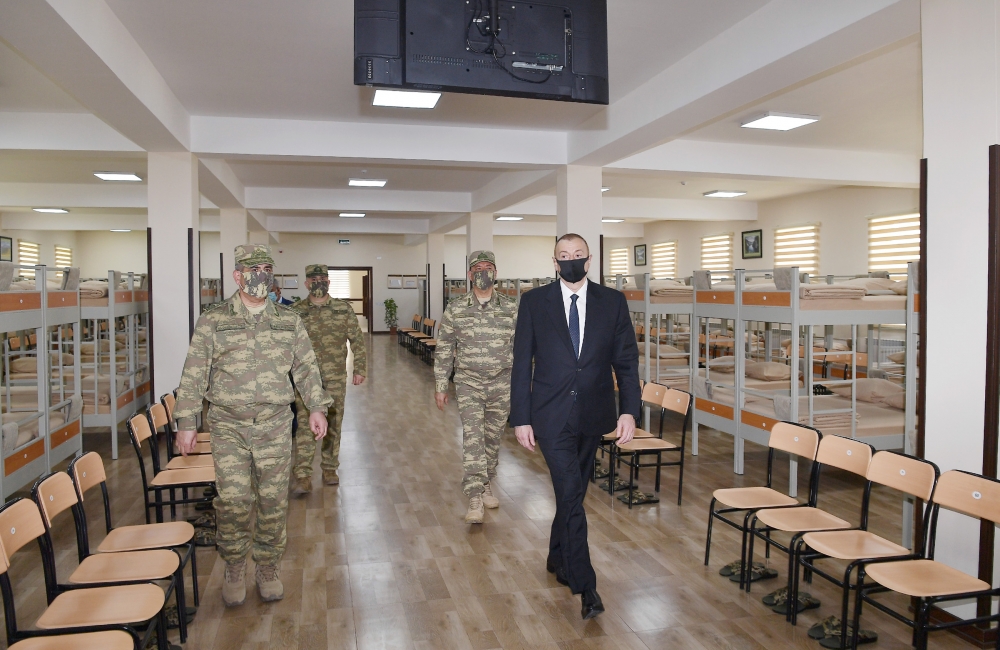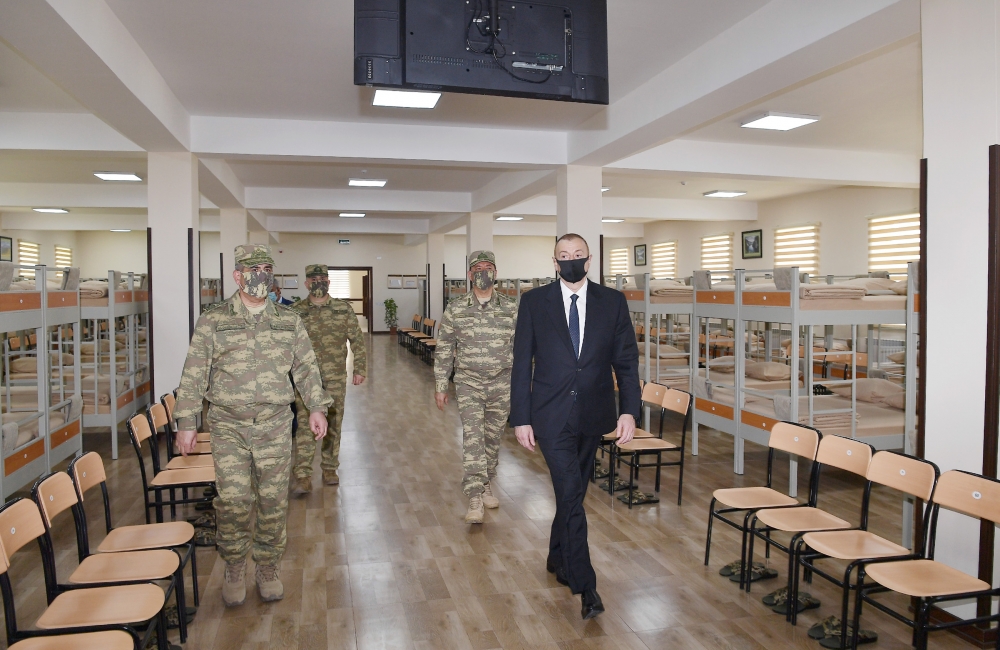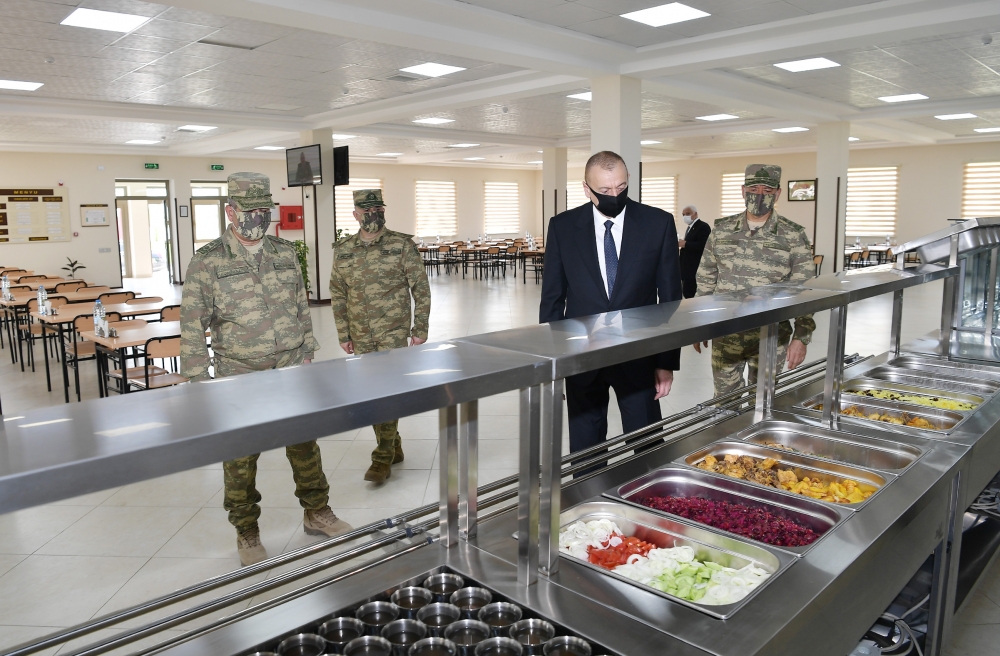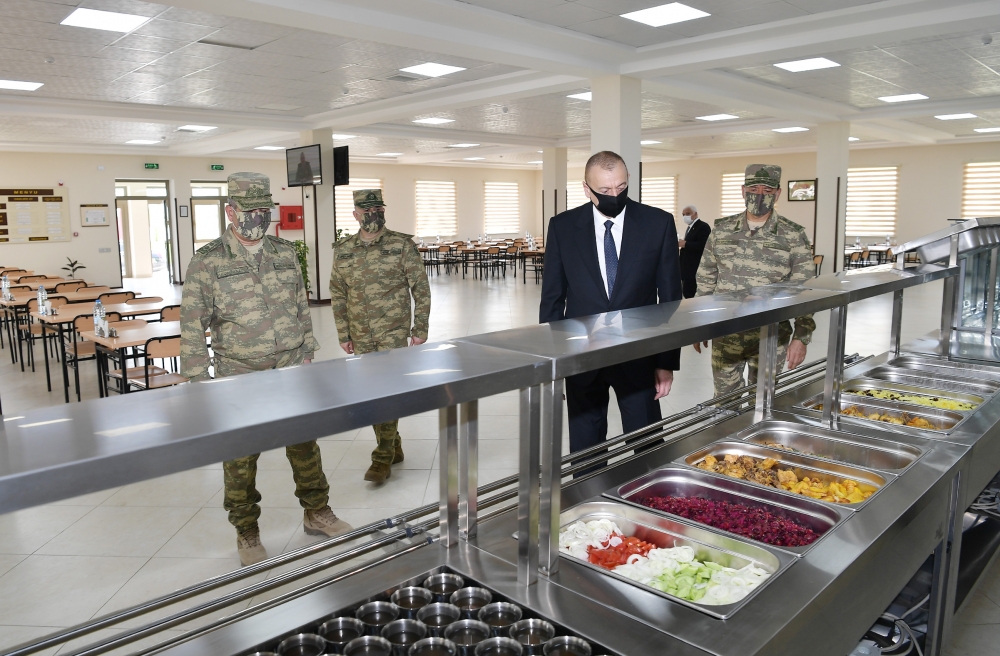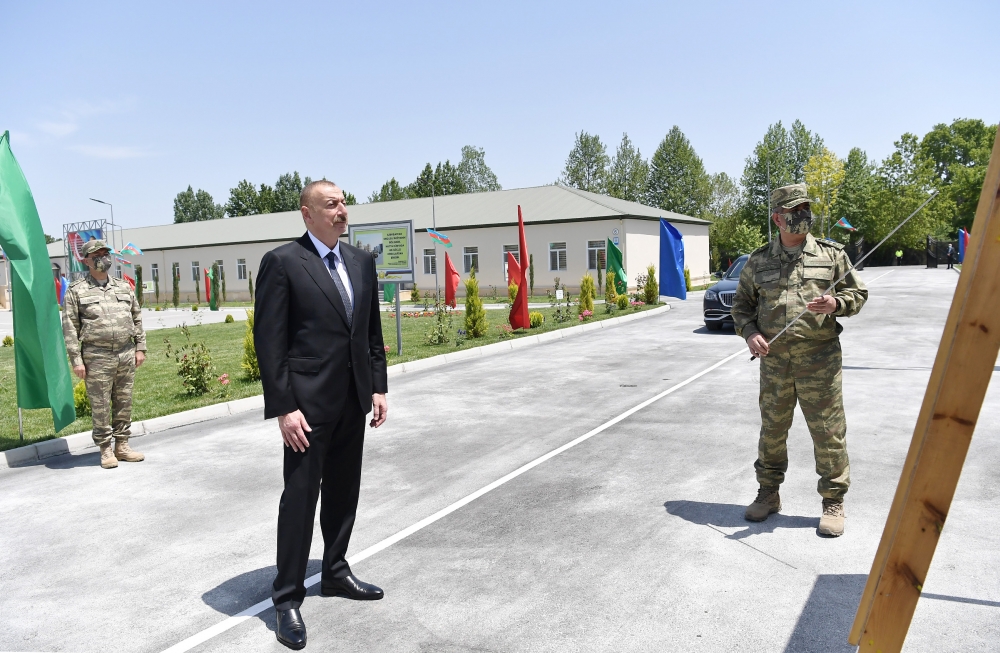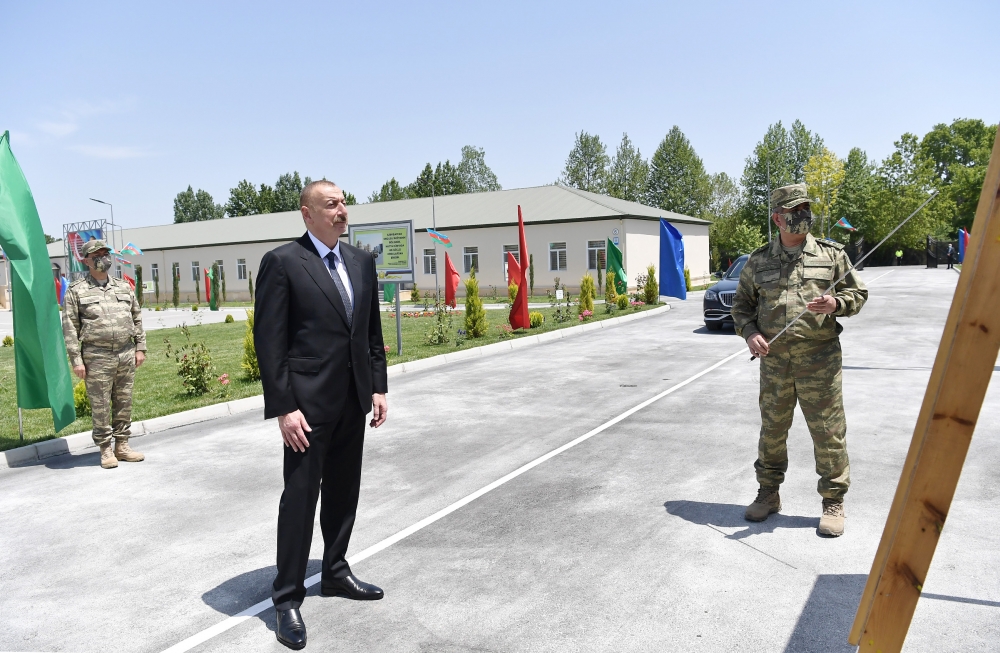 According to official news, president Aliyev visited a new 4-hectare military base with four buildings used for barracks, medical and dentistry facilities among others. The Head of Staff of the Armed Forces since 1994 Nejmeddin Sadikov as well as Defence Minister Zakir Hasanov were also present at the inauguration. Construction of the base started in late 2018 and continued throughout 2019.
Areal imagry of the military base under construction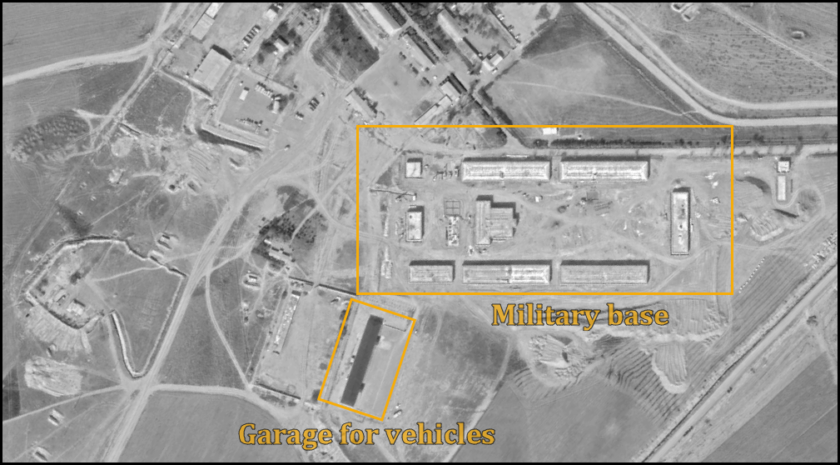 While this appears to be the first official visit of Aliyev to the line-of-contact with Nagorno Karabakh, he did visit the northwestern Aghstafa region of the country near the internationally-recognised border with Armenia in March of this year to inaugurate a new military base.
Official footage of the visit provided by the Defence Ministry