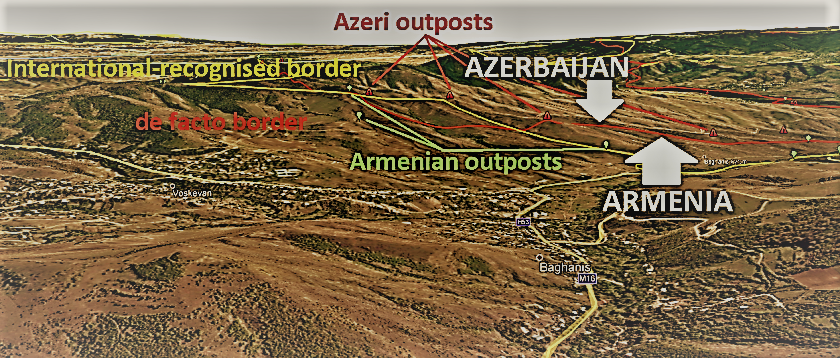 On 02 September 2018, a cross border shooting incident on the border between Armenia and Azerbijan gave way to a fire mid-way between border posts of the two countries. Initial reports stated that Azeri troops opened fire on the villages of Voskevan and Baghanis, which are approximately 1,2 km from Azeri military outposts at the nearest point.
It is worth mentioning that on this segment of the Armenia-Azerbaijan border stretching 10km, Azeri military outposts occupy higher ground and straddle the villages of Kushju Ayrum and Mezem.  Some military outposts in this area come as close as 400 m from each other.
No damage nor injuries were reported in the two Armenian villages or Armenian outposts, who periodically come under fire from large calibre weapons.