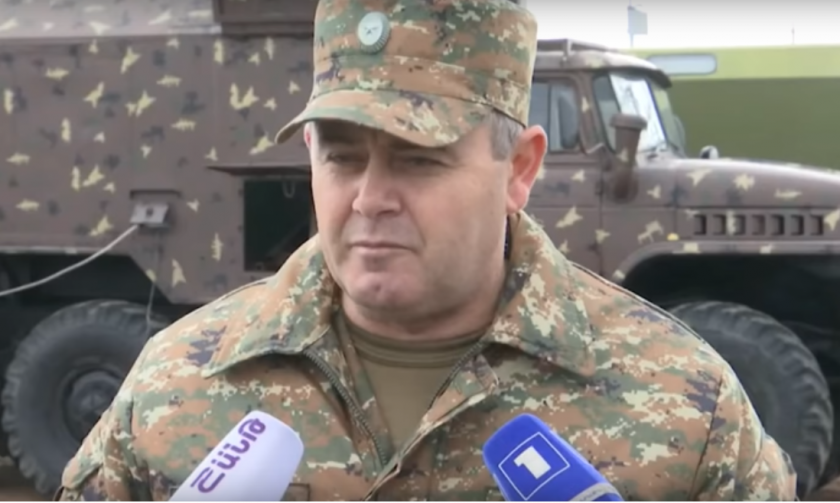 A series of locally-produced military equipment types were exhibited at the Baghramyan training ground in Armenia in presence of high-level military officials, including the Military Chieff of Staff Artak Davtyan. The local defence industry in Armenia remains largely unknown, with little information provided to outside sources, nonetheless, recent developments show an interest for high-technology products, both inexpensive and easy to produce.
Development programmes have yielded products such as armed robotic vehicles, capable of being operated remotely from a distance of up to 15 km with a special device to detect the movement of the operator. According to the manufacturers, a particular model can carry up to 400 machine-gun rounds and remains highly accurate at distances.
An anti-air bunker was also displayed. Apparently, cheap and easy to manufacture, it provides protection against light artillery barrages as well as other light projectiles.
Among the products displayed at the armament exhibition
Unmanned aerial vehicles (UAV) were also displayed, with with  aerial attack capabilities,  intelligence gathering,  as well as combined operations for particular needs. UAV's have been at the centre of attention of the country's armed forces for some years now.
Also exhibited were sniper rifles, support rifles, body armour and other undisclosed equipment not available to the public.
The Baghramyan training ground is an important asset of the Armenian military, often hosting large-scale military events and exhibitions .
Footage from the exhibition