Children from a school in the city of Qazakh, Azerbaijan took a trip to the disputed border at the David Gareja monastery, marching on the border with Azerbaijani flags. The city of Qazakh is one of the major towns closest to the border area, approximately 40 km from the monastery.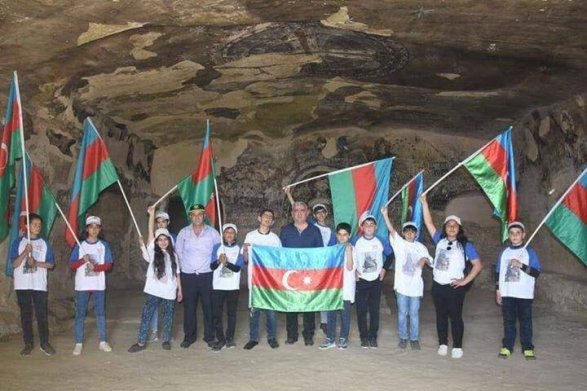 A newspaper close to the governing authorities in Azerbaijan, hinted a this being a response to last weeks Georgian activists who formed a human chain on the border in protest to Azeri border guards allegedly blocking a path towards the church complex's chapels.
Tensions between the two countries on this issue have been quite high since late April of this year. Georgian authorities have revealed a meeting between delegations of the two countries next week to work towards a plan to end the border dispute.
This incident comes to show the importance of how territory is perceived in the Caucasus, home to numerous ethnic groups with a history of conflict amongst them for diverse reasons.