Azeri media outlets reported on a brush fire in Nagorno Karabakh near the line-of-contact. In what seem to be photos from the area, billowing smoke is visible from a distance.  The incident occurred near the abandoned village of Gulluje, around 4,5 km west of the line-of-contact. Authorities in Stepanakert have not commented on the issue, which could possibly be a light fire.  Through open sources no media has reported any losses, and just a handful of news outlets reported this one.
The fires were apparently visible from the nearby Azeri villages of Zangishali, Chemenli Karadagli and Sarijali, approximately 10 km away.
A map of the area. Note: the area if incident is approximately 4,5 km from the line-of-contact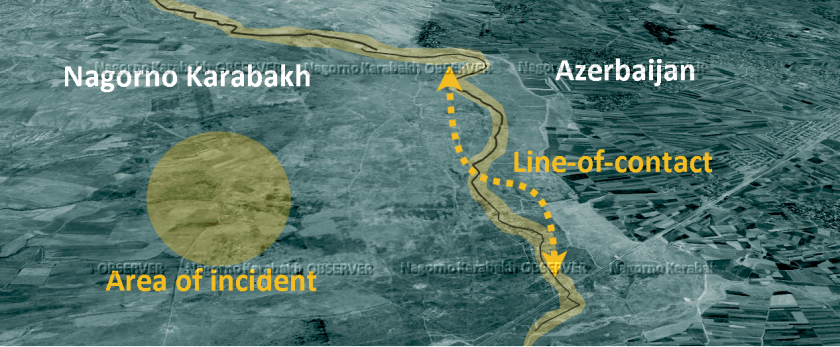 The area in this segment of the line-of-contact is prone to brush fires in the dry season, with mainly dry grass and small shrubs, summer hear can reach around 40º, easily sparking brush fires. Each year several light brush fires are reported from both sides in the area,  normally through non-official sources.
Open-source photos of the brush fire