The continuation of events surrounding the Azerbaijan-Georgia border dispute have yet to die down. The dispute is focused on a monastery, called David Gareja by the Georgians and  Keshikchidagh by the Azeris.
Georgia's Independence day holiday on 27 May will be marked by activist visits to the monastery, as well as counter-activists from the Azeri side according to a Georgian branch of Radio Free Europe, Radio Tavisupleba. Reports from Georgian Kavkasia TV show an Azeri helicopter landing at the lone chapel that sits apart from the main complex. This appears the be the first time such an incident has occurred.
Excerpt of Kavkasia TV news programme showing Azeri military helicopter landing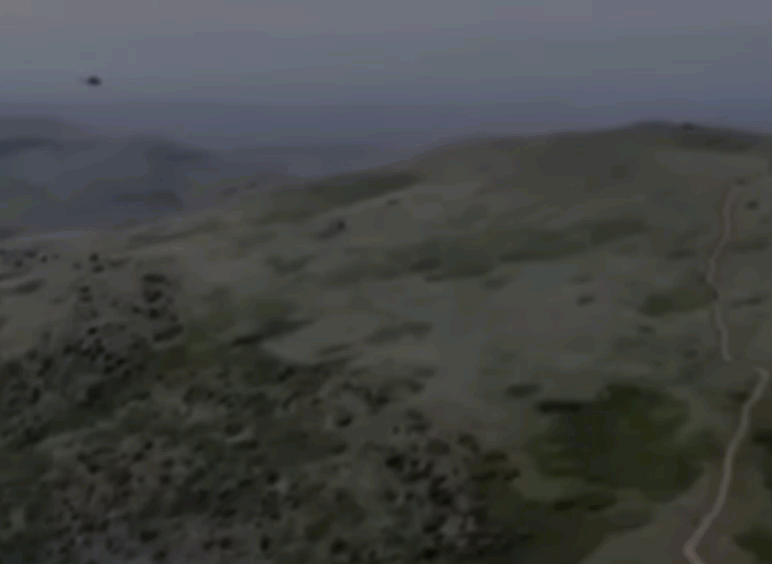 In a Facebook post, the spokesperson for the Georgian Orthodox Church, Andria Jagmaidze mentioned on 24 May in the evening,  that the Azeri side has not suspended the construction of a road leading to tower, despite assurances that it had done so during the day. Members of the church have been vocal about the issue, in some cases organising visits to the border.
Azeri daily Haqqin.az on its behalf, quoted the country's deputy foreign minister Khalaf Khalafov on his comments regarding the latest developments, the latter stated:
"The border has always been in the "Keshikchidagh" area, this is a fact, and it [the border] has been guarded and continues to be guarded by the border services from our, as well as the Georgian side. At the request of the Georgian side and mutual agreement [by us], visits to the caves at the "Keshikchidagh" reserve were carried out by Georgian pilgrims, supervised by the Azerbaijani border guards. This is still the case today. With regards to the custodial and other work on our territory, this is the sovereign right of each side"
The monastery complex
From left to right in yellow: Lone chapel, David Gareja (Keshikchidag) monastery, Chichkhituri tower

These latest events started on 20 April, when Georgian President Salome Zurabishvili visited the disputed border area.  The next day, Azeri border guards closed access to one of the monastery's chapels for two days, which is separated from the main complex and is located right on the border between the two countries.  The events that followed were a series of periodic visits by Georgian and Azeri activists, including Azeri school children visiting the site.
Both governments vowed to hold talks and find a solution for the legal delimitation of around 30% of the border, currently in dispute. Initial talks were held in Baku on 23-24 April, with further talks set for Tbilisi in June.