According to official notifications from the Nagorno Karabakh (NK) Defence Ministry,  a series of simulations were conducted on 26 March showing anti-tank attack and defence drills being carried out. The statement mentioned that the drills  were aimed at "overcoming the fear of combat agains tanks"  by infantry using different weapon types such as anti-tank rockets and missile systems (not shown in detail in the video), grenades and assault rifles against vulnerable areas of the armoured vehicles.
Photos provided by the Nagorno Karabakh Defence Ministry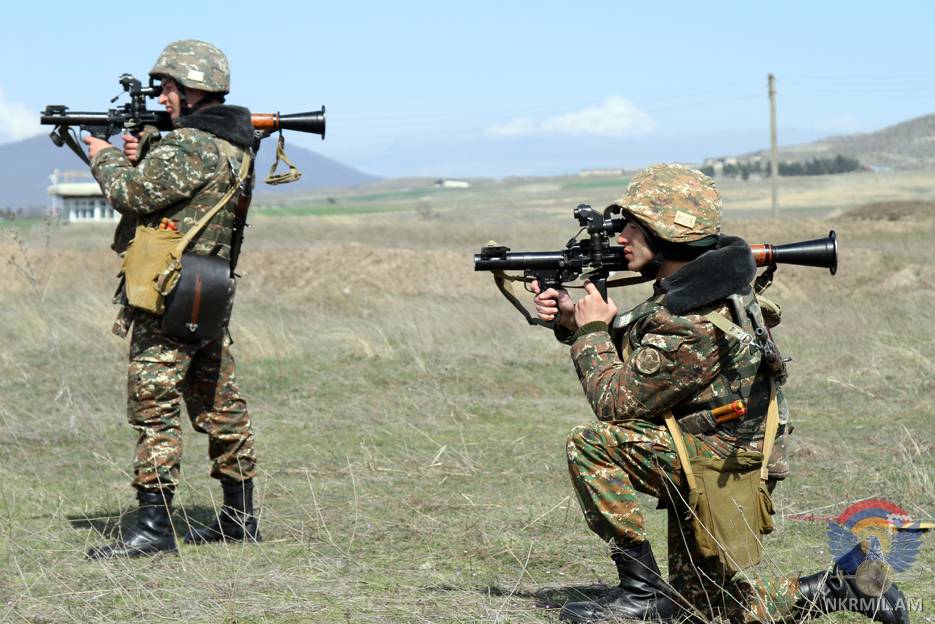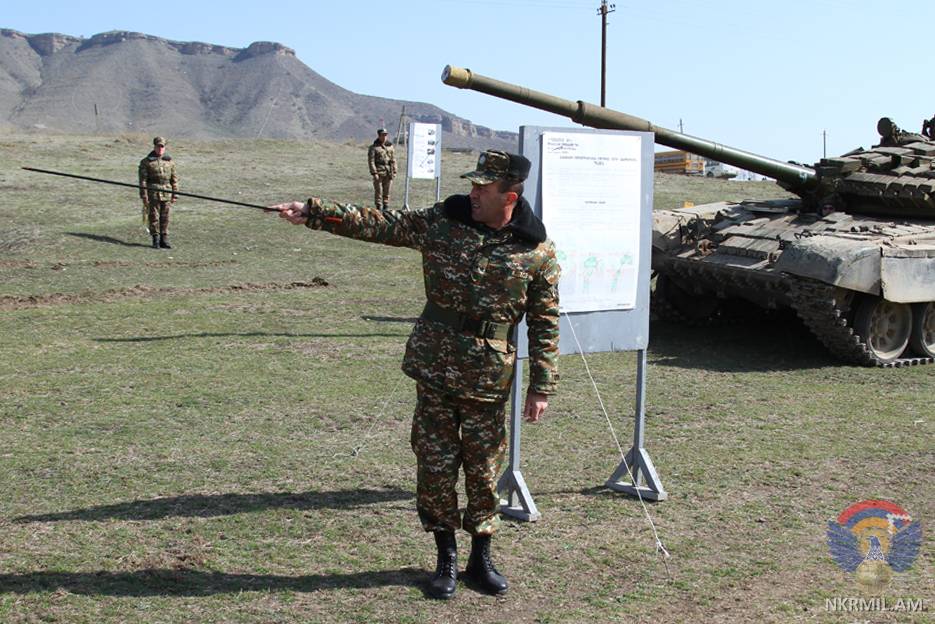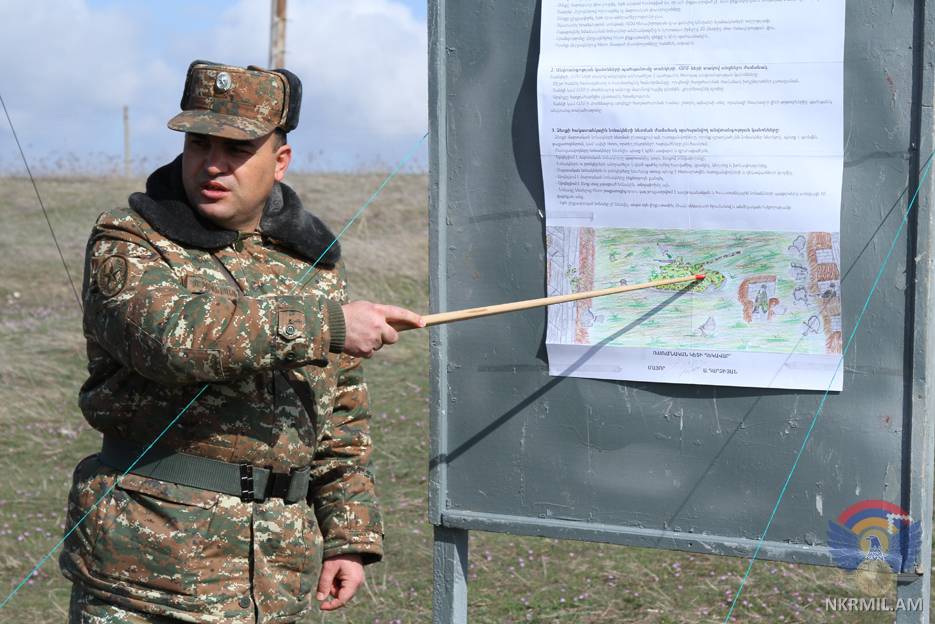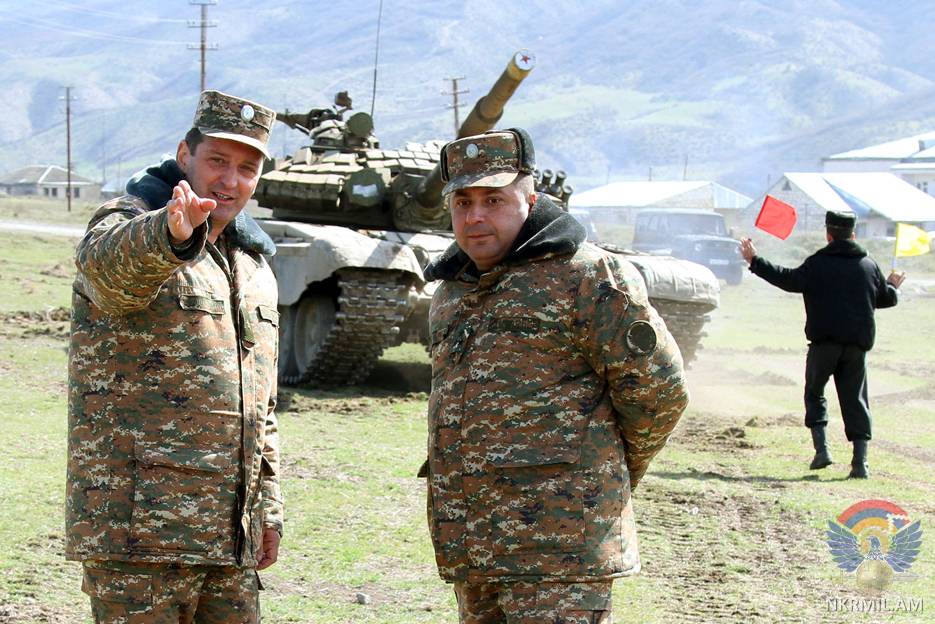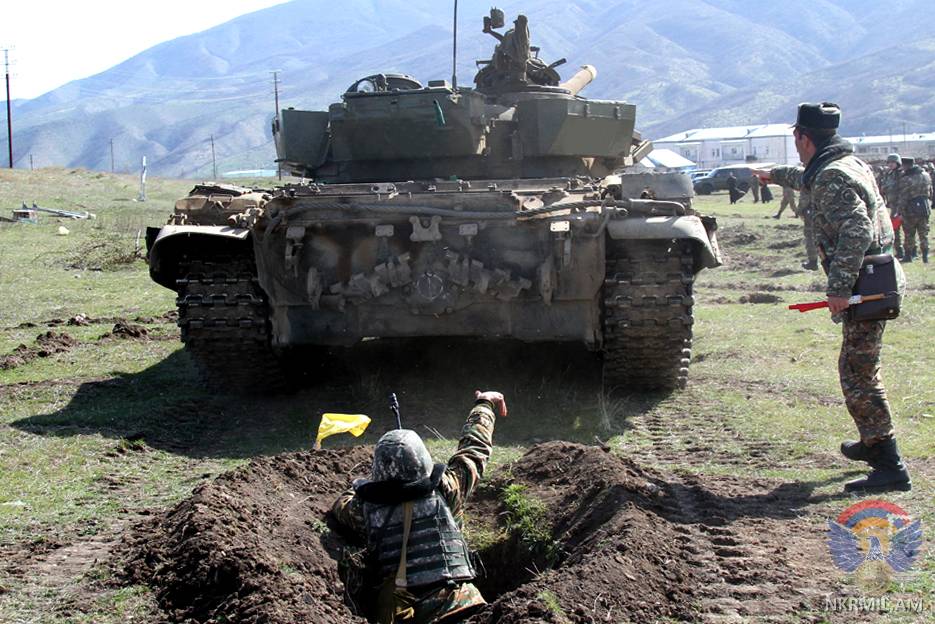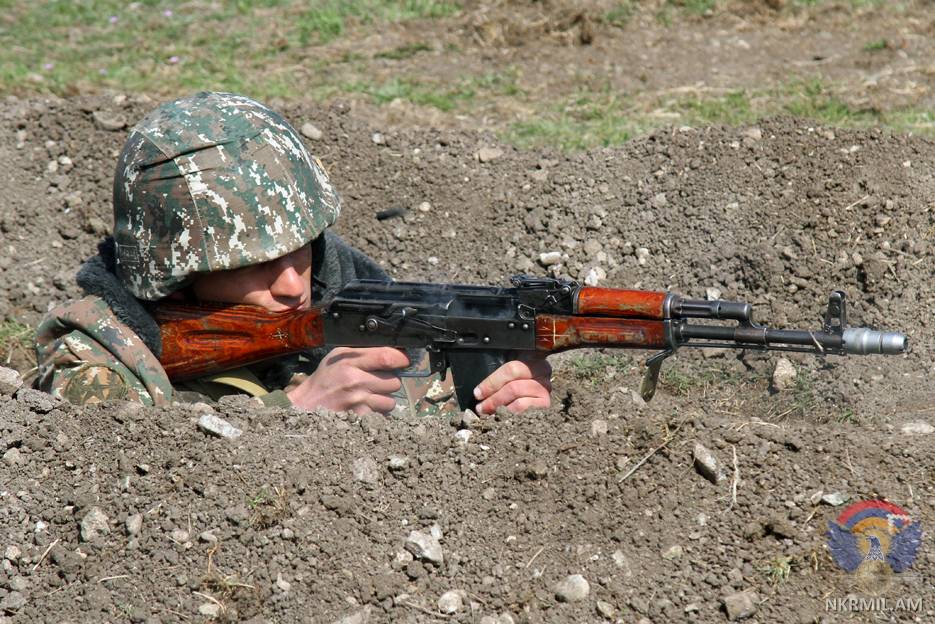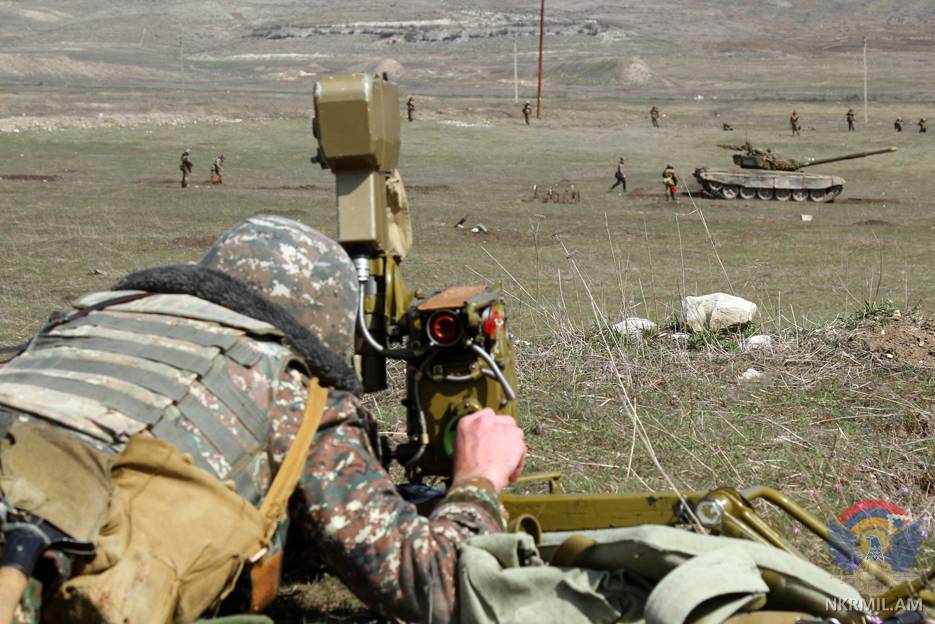 Tankavakhutyan_marzumner_26.03.20_.5e7cb091e0499
Tankavakhutyan_marzumner_26.03.20_2.5e7cb05c145c9
Tankavakhutyan_marzumner_26.03.20_3.5e7cb065423ec
Tankavakhutyan_marzumner_26.03.20_3.5e7cb065423ec2
Tankavakhutyan_marzumner_26.03.20_5.5e7cb08373552
Tankavakhutyan_marzumner_26.03.20_6.5e7cb09b4b549
Tankavakhutyan_marzumner_26.03.20_8.5e7cb0a54c3e3
Present at the event was the newly-assigned Defence Minister Jalal Harutyunian; The notification was followed by a video, not normally made public by NK defence authorities, showing the drills, and mentioning the location as the "Asparez" training ground in central NK near the town of Askeran, approximately 18 km from the line-of-contact.
Official footage from the NK defence officials showing the training
This area is known for its strategic importance as it lies between two mountain ridges with a road leading through central NK, towards the capital and the airport. Heavy fighting took place here during the first Karabakh war in the 1990s with Armenian forces gaining control of the area, opening the way for further advances towards the city of Aghdam.