On 11 April, an Azeri artillery garrison  live-fire exercises. The main weapon types tested out were the 152mm Giatsint and 122mm D-30 towed artillery guns.  The convoy most probably departed from a newly-constructed military base northwest of the city of Yevlakh and headed to an artillery firing ground on the outskirts of the village of Abbasli, approximately 60 km away.  An official publication by the Azeri Defence Ministry stated that the exercises were conducted near the frontline, nonetheless, the firing range itself is around 40km at the closest point of the northern range of the line-of-contact.
Newly constructed artillery unit base northwest of Yevlakh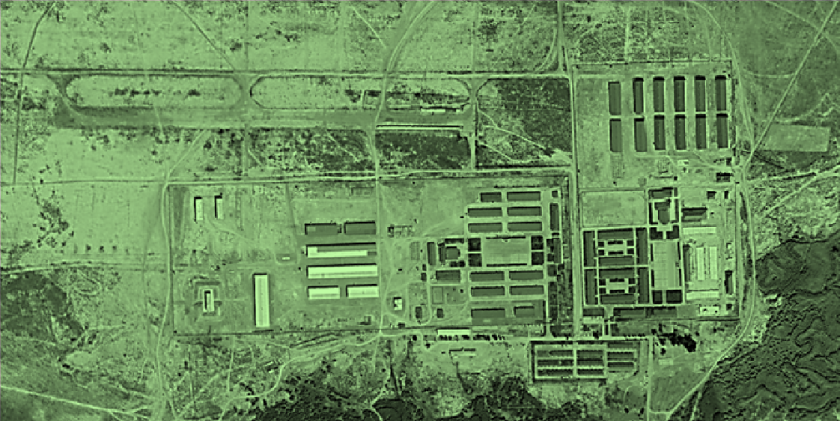 The two weapon types, both were delivered to Azerbaijan by Belarus, 26 152mm Giantsint artillery gun in 2017, while in 2010 22 of the D-30 122mm guns were delivered, according to the Stockholm International Peace and Research Institute. The 152mm Giantsint are one of the longest-range artillery guns available on today's market, with a maximum firing range of 40 km.
The training ground where the live-fire exercise was conducted