Today, news got out of a new arms aquisition by Armenia. The spokesperson for the country's Defence Ministry, Artsrun Hovhannisyan,  published four pictures of a Tor M2KM anti-air defence system on Facebook being offloaded during nocturnal hours. News about the arms transfer was also picked up by Sputnik Armenia, who mentioned that the acquisition contract was possibly signed in June of this year during the Army-2019 International Military Forum, which would mean a fast turnout for such a weapon type.
Photos from Yerevan's Defence spokesman's Facebook post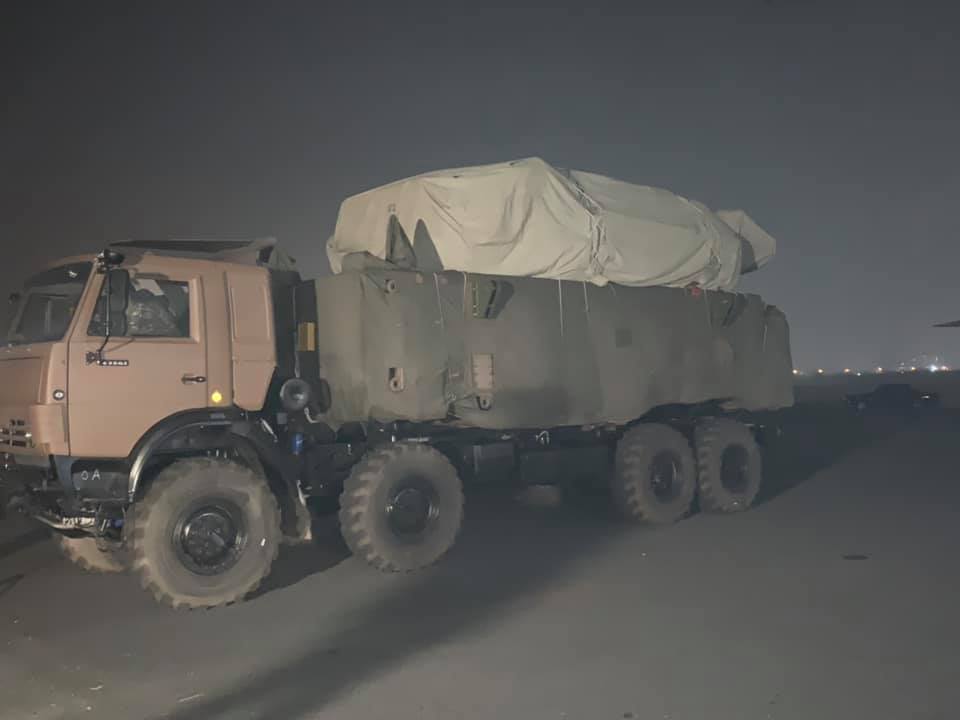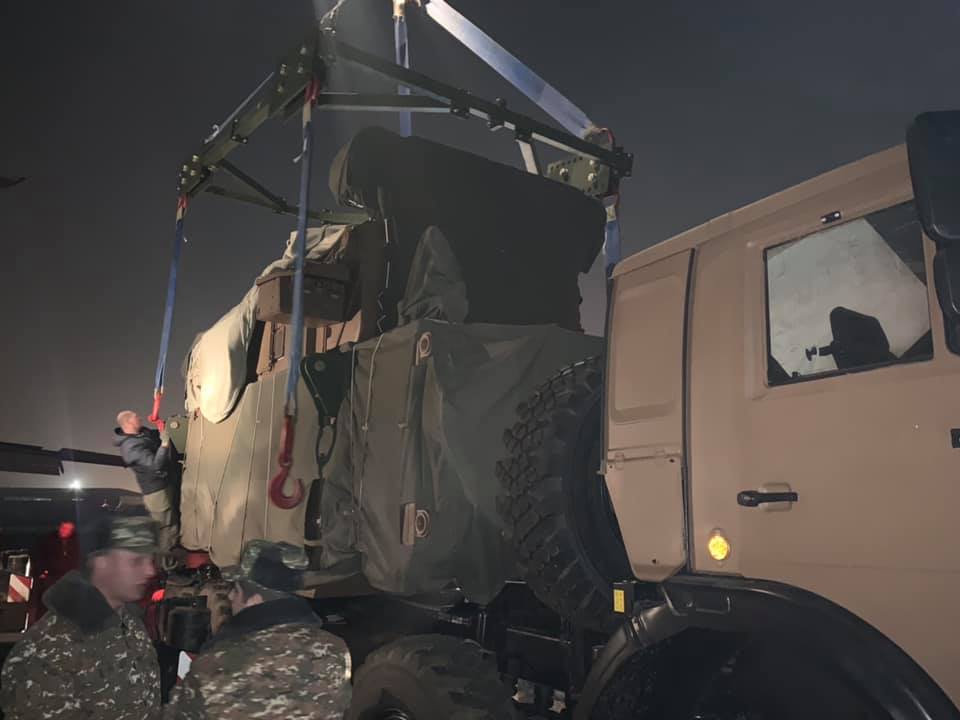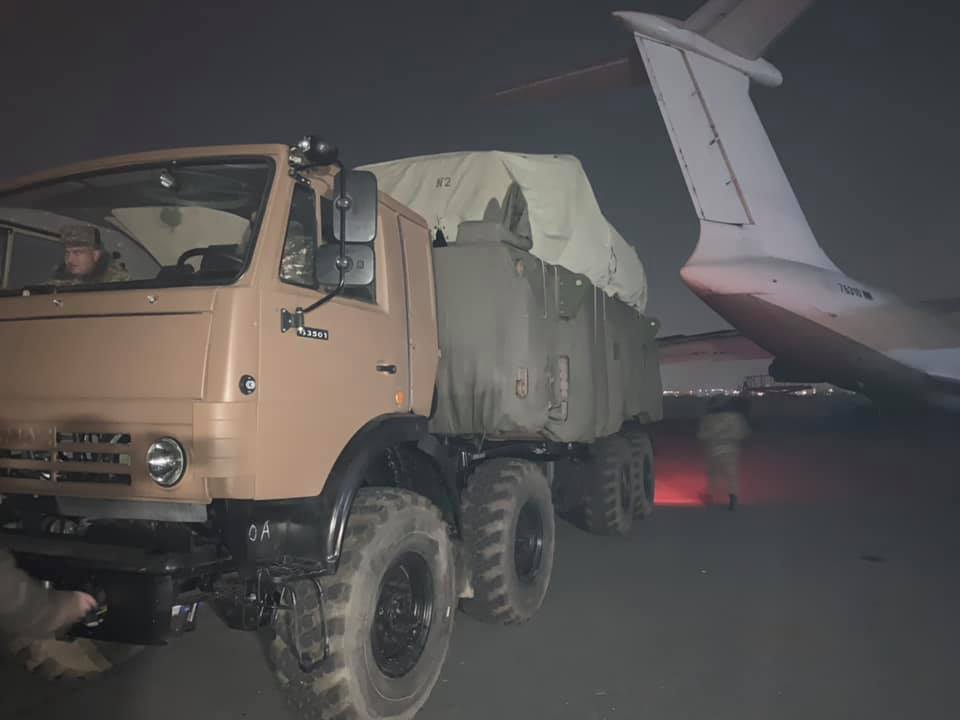 Also commenting on the arms transfer was Armenia's Prime Minister, Nikol Pashinyan, who also in a Facebook post included a photo of himself in front of military vehicles, possible the Tor M2KM, and stated that the M2KM received was new, produced this year. He concluded by stating "this was one of our biggest achievements this year. I cannot comment about the quantity [recieved]".
Facebook Post of Armenian Prime Minister on the M2KM acquisition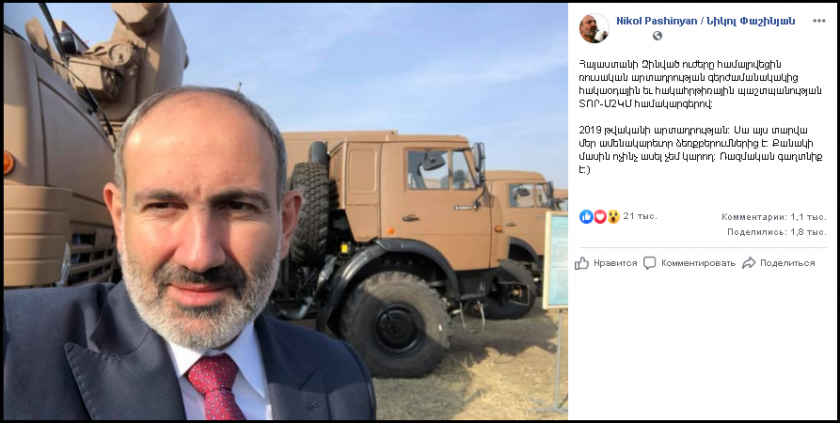 This transfer is significant in that it appears to be the first time such a weapon system has been sold to Armenia, according to information from the Stockholm International Peace Research Institue (SIPRI). According to online open sources, Azerbaijan received "several batteries" of the same weapon system between 2010-2011. News of this arms transfer comes amid other news that Yerevan will be receiving its first batch of Su-30 multi-purpose fighters purchased from Russia by the end of the year, something seen as a major arms deal for the small, landlocked country.
Sipri Arms Trade Registers Database: no previous transfers of Tor anti-air systems have taken place