The end of this week saw a series of training sessions conducted by different units of the Azeri Armed Forces, including nocturnal simulations at an undisclosed traning ground, as well as an anti-air defence live-fire exercise. The sessions, according to the official footage provided, did not appear to be significant in but did included arms from simple AK-74s and Kord machine guns to Buk anti-aircraft defence systems.
Photos from the three events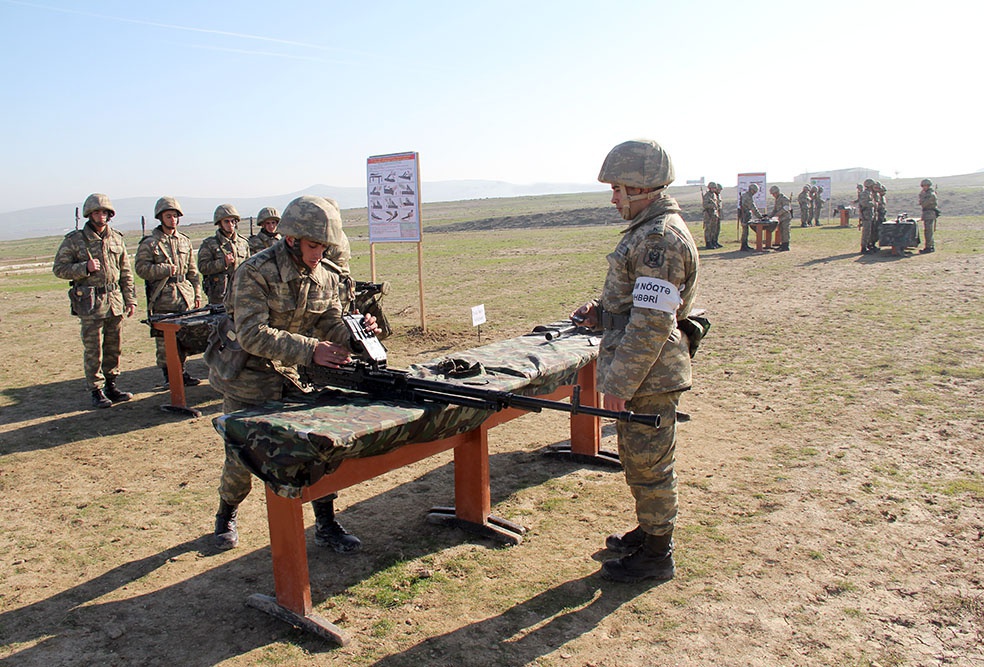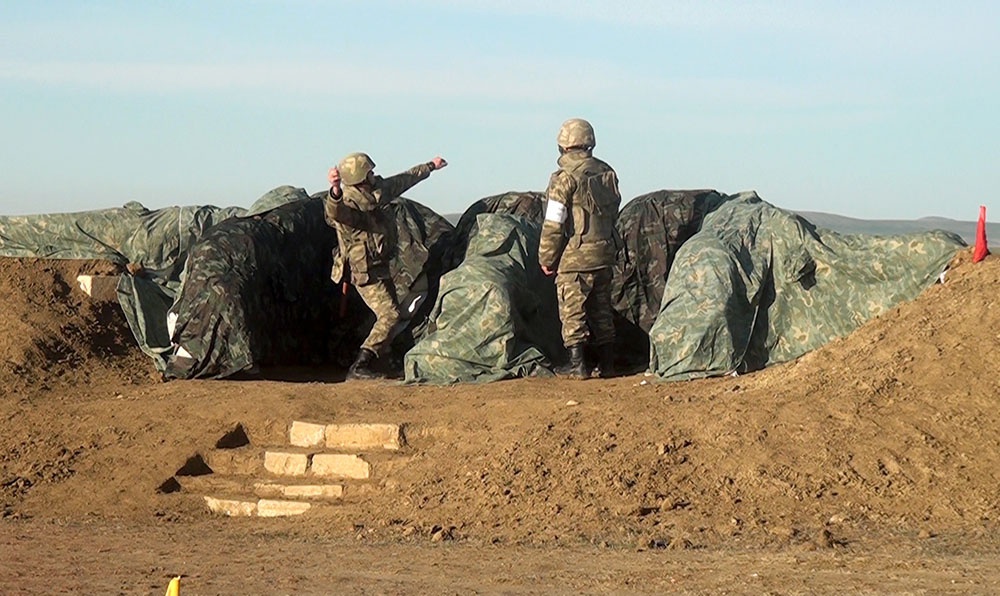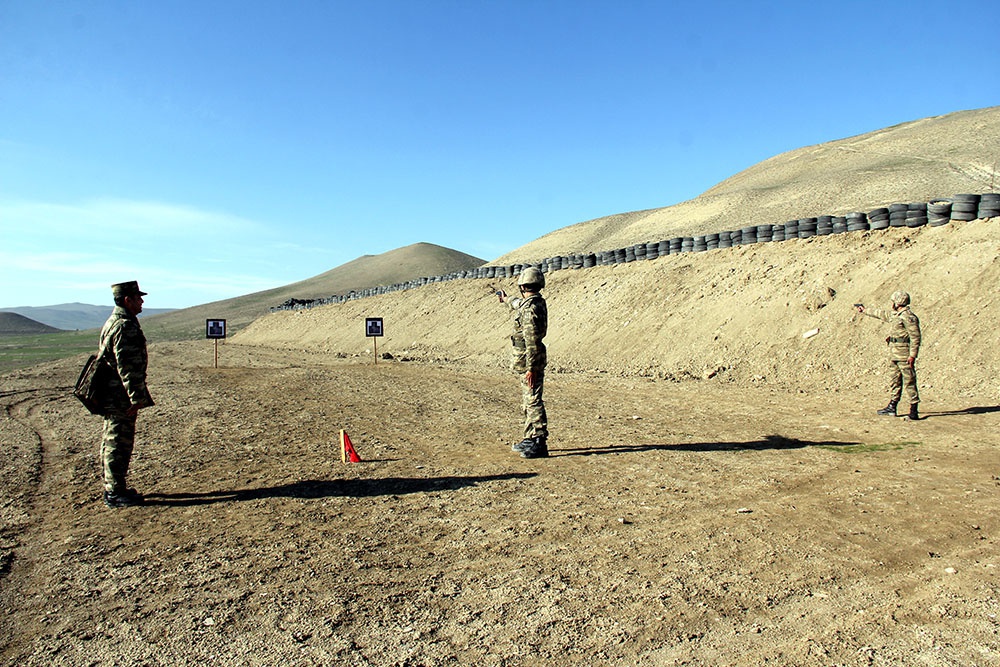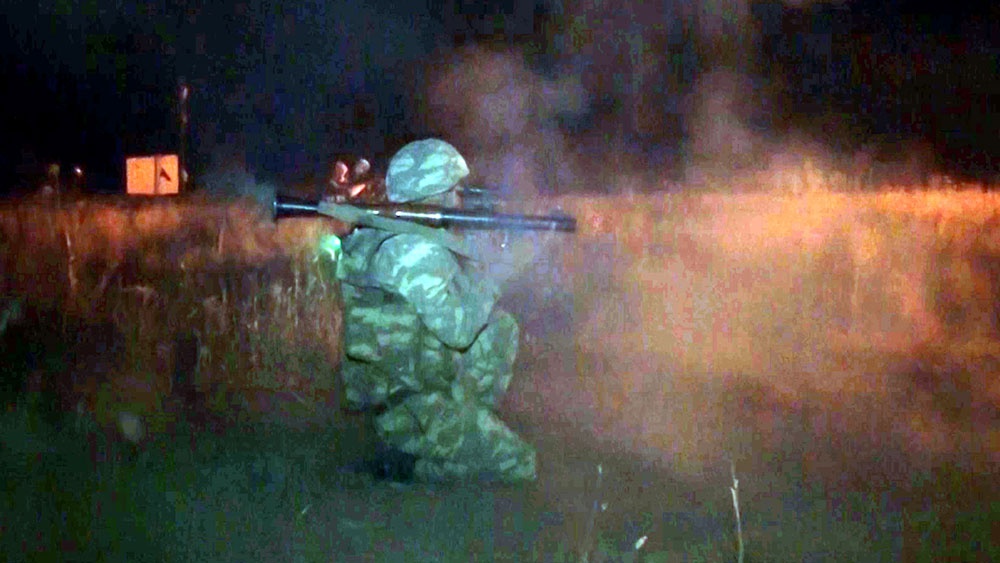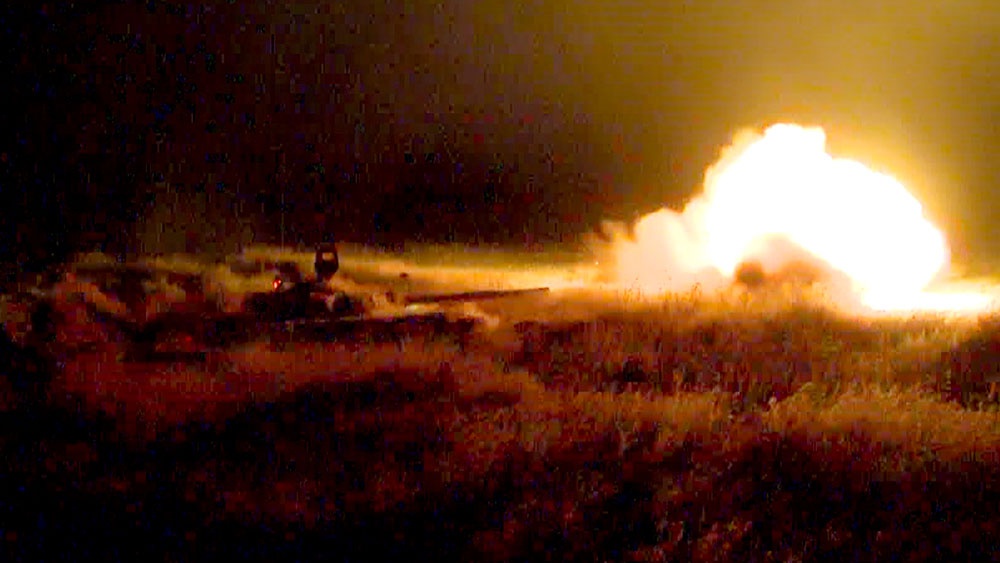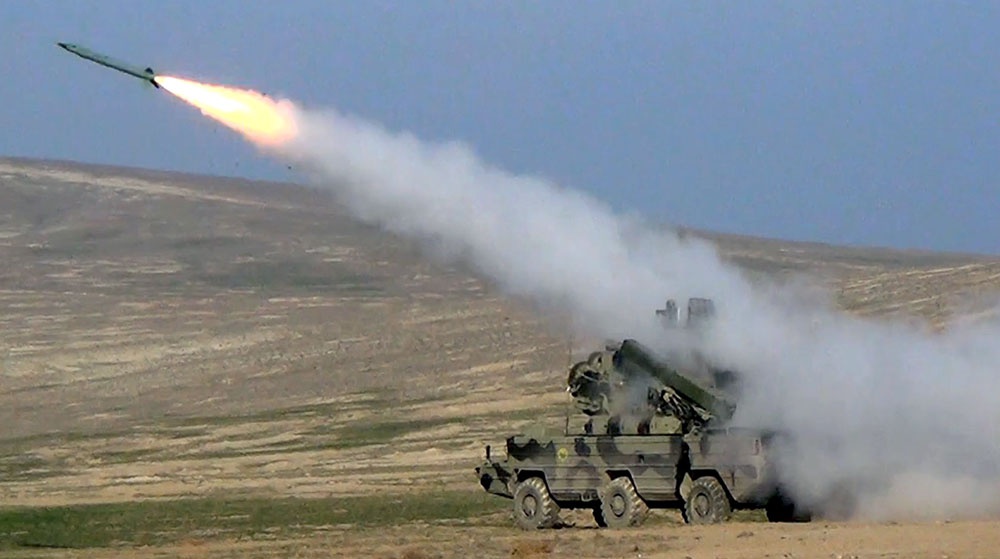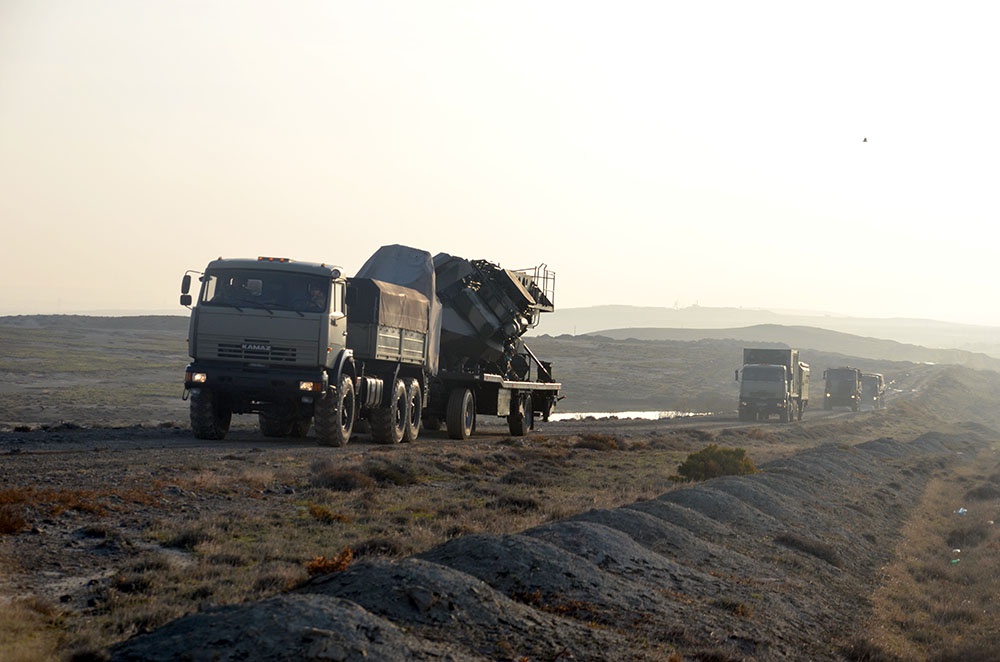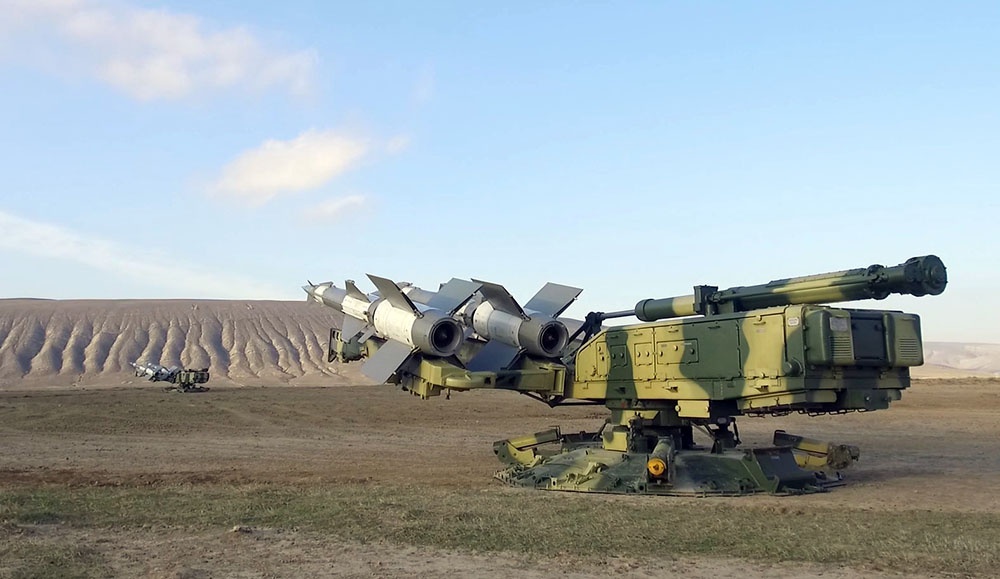 6f11343aa35906e6a4b7e46a33219bf2
d2368453699bdf32cd3ab3ee7cad2527
285573b247b5dd208231a6d3c17c3bab
On December 19, nocturnal counter-attack drills were carried out by tank, artillery and motorised infantry units at an undisclosed military training ground. According to an official announcement, the drills were held according to plans and included live-fire simulations. Little details were provided on the event.
Official footage from the nocturnal live-fire drills
On 20 December, cadets from the Heydar Aliyev Military School southeast of Baku conducted small arms training at the Karaheybat training facility 20km west of Baku. Live-fire training was conducted with what appeared to be the Russian-produced Kord high-calibre machine gun, used by all parties in the Karabakh conflict, as well as standard rifle and grenade training as well; BMP-1 armoured troop carriers were also seen in the footage.  The official publication on the event mentioned that different weapon types were tested out by the future officers, who were also instructed on topography and tactical concepts.
On 21 December, air defence units also conducted life-fire exercises at another training ground 40 km northwest of Baku. Little details were provided on the event, besides the participation of Buk, S-125 and OSA missile defence systems in the simulations. At least three events (1, 2, 3) of the kind have been held this year, which could see an increase next year with news on Armenia acquiring its first batch of Su-30 multi-purpose fighters these up coming times.
Official footage from anti-air defence training