Between 2-6 March, large-scale military drills are being carried out in Azerbaijan involving units form all branches of the armed forces. Emphasis in this years official initial statement was put on high-technology military equipment being used during the drills, particularly for remote operations management.
Significant coverage of Defence minister Zakir Hasanov was seen in official media reports  in this year's first major military exercises, referencing him commanding and inspecting different drills (1, 2).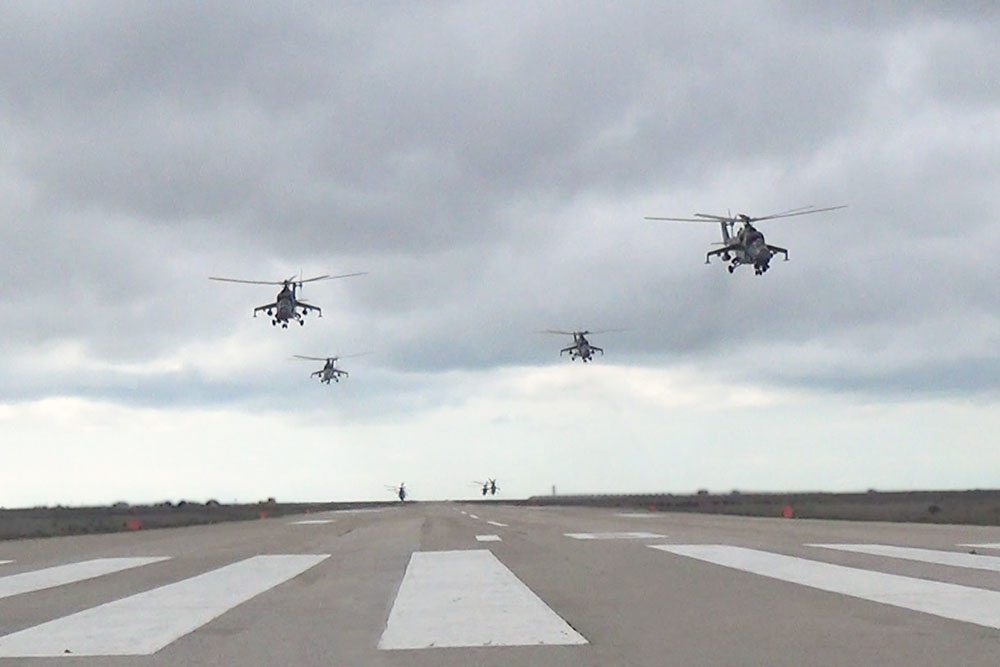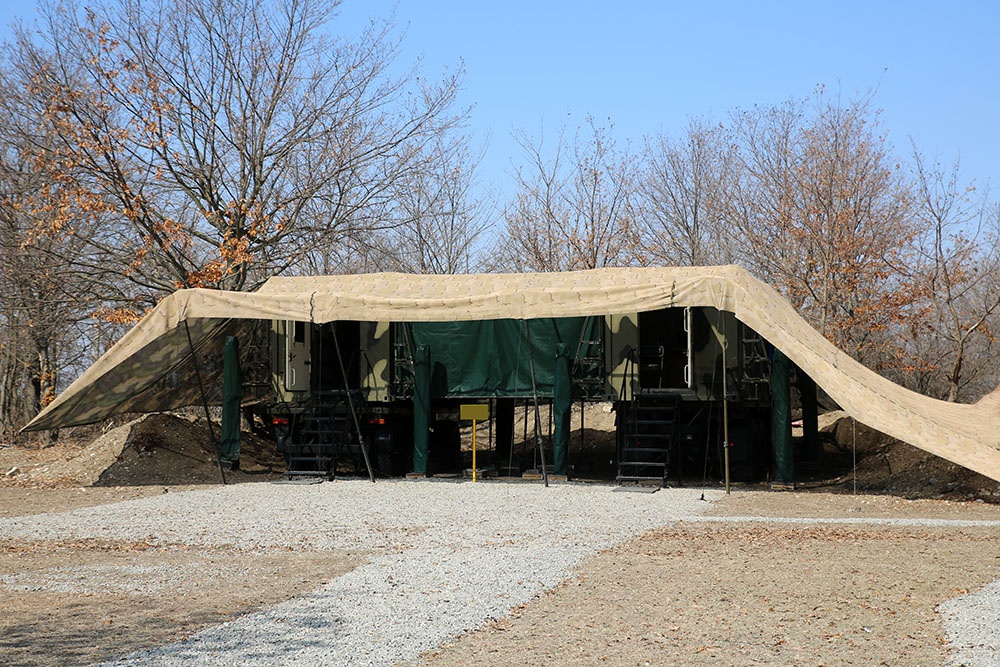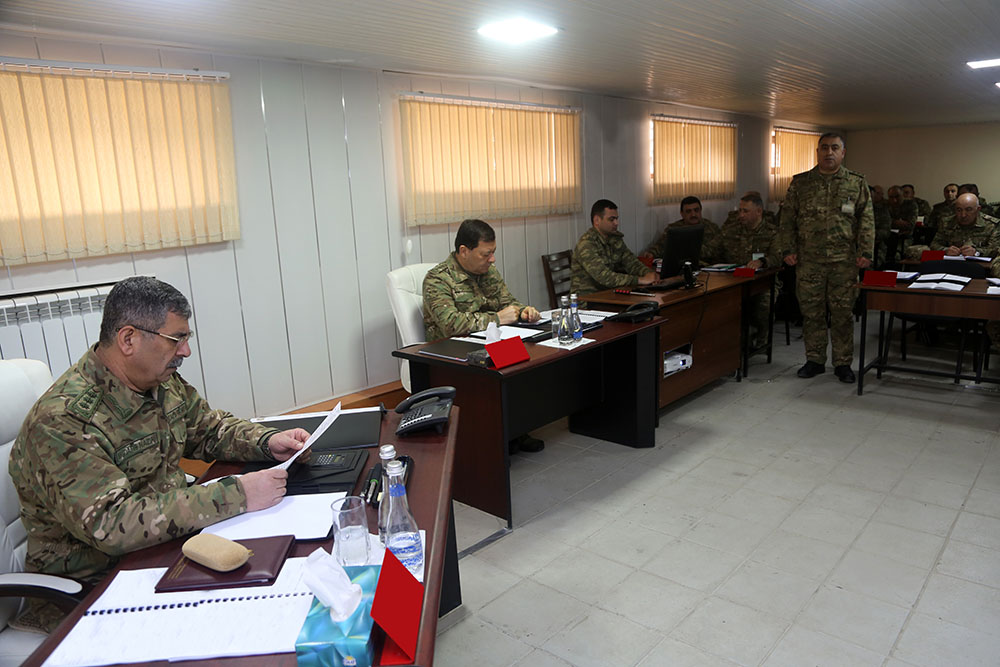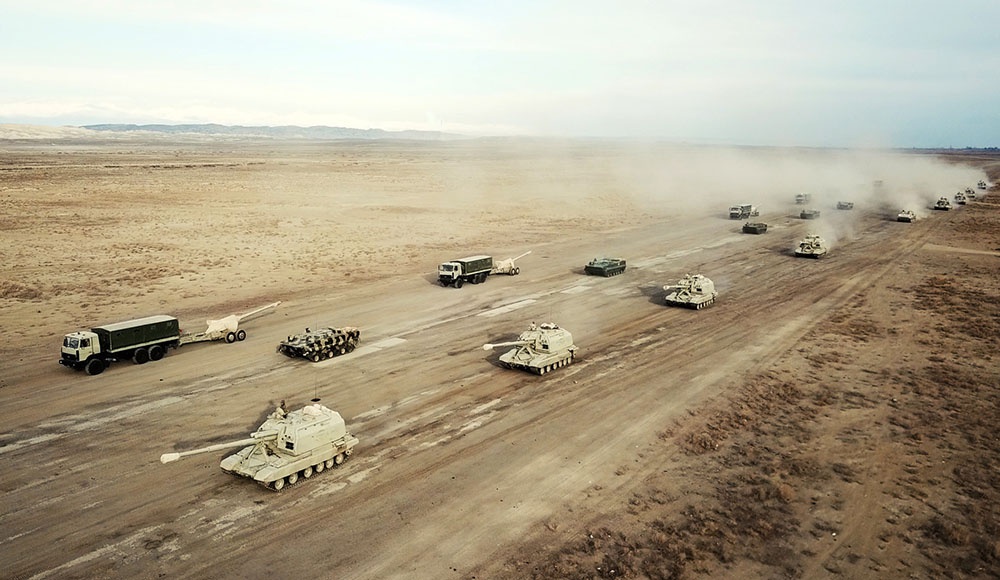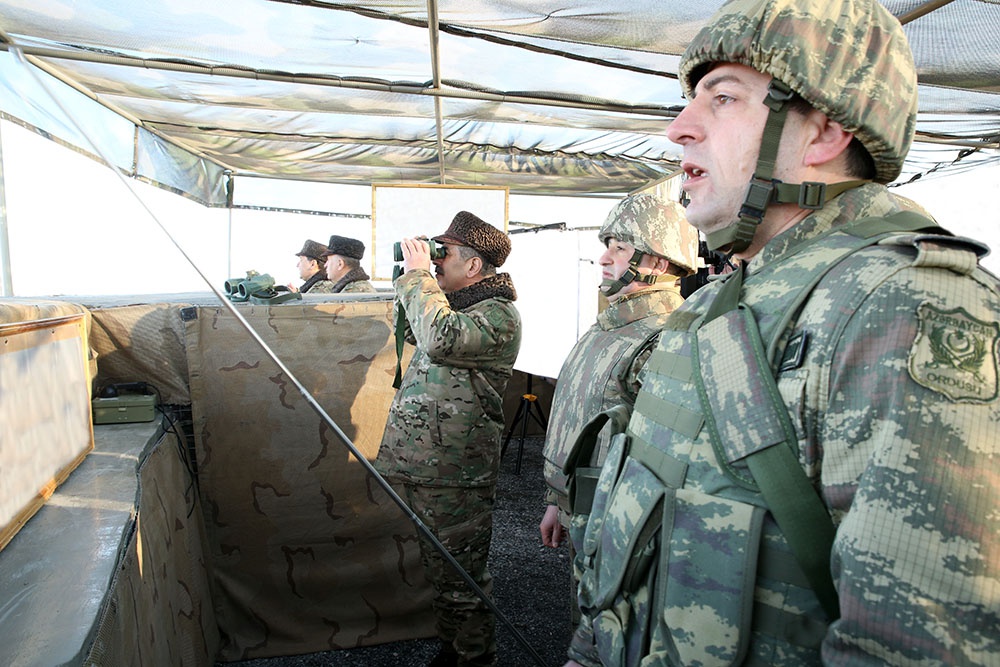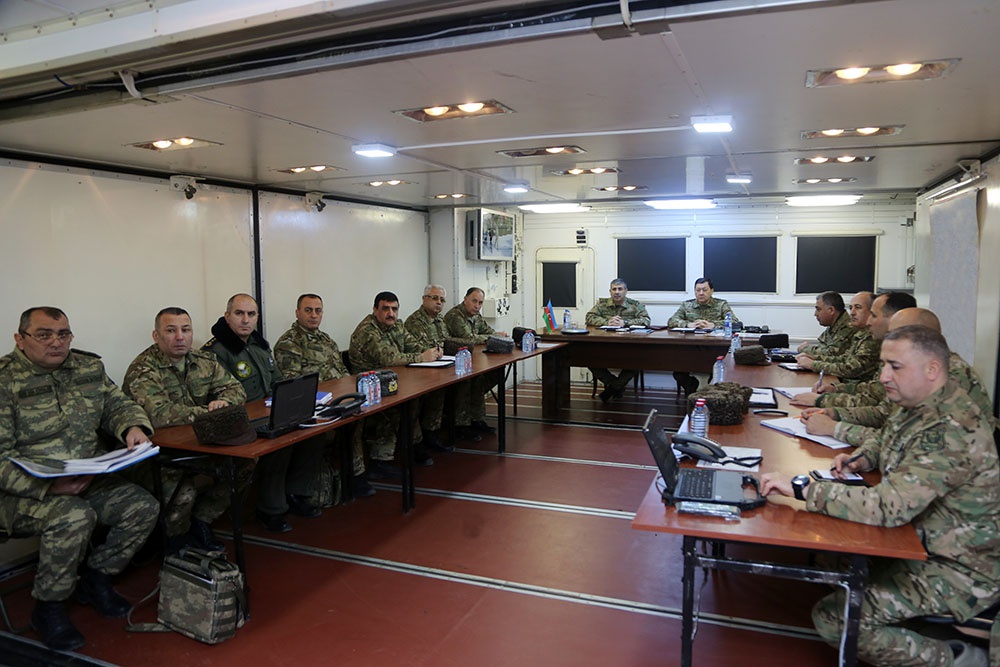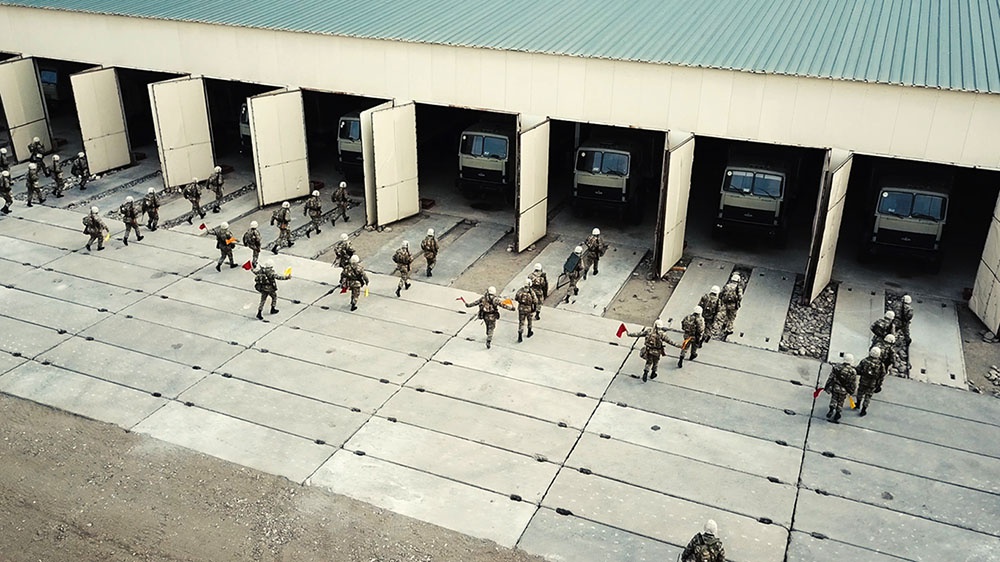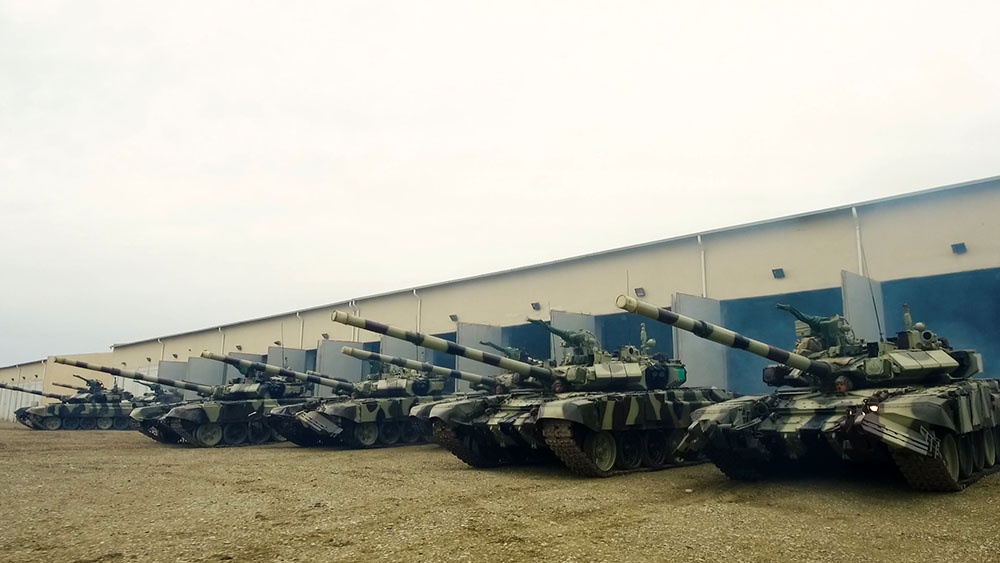 0e3b6f27f8787b44ca9a5cecffcdd11a
5bad9c0ca27cbcc3372f781febc25d40
5e6e84147a114497f1748dc53940bbd8
16ee6e88d37ba3ba15ab41923fe8aad0
3530fccc7342354feca2287a00b5688c
722953d6ffb881632ed756304320ca4c
c63b6038b5b28025138597ad24beddeb
f106bca5d351bf464b97fce99014c7b3
Military hardware
Media reports showed armoured and heavy artillery units deploying for the drills earlier on 2 March from a major military base near the Mingechevir reservoir; the units included 152mm towable artillery guns, and their self-propelled variants the S23 Akatsya along with other armoured personnel carriers (APC). While units from another base just outside Baku were also deployed , which included BTR APCs, T-72 and T-90 tanks, as well as other vehicles. Aircraft also participated in the drills, including MiG-29 fighters most likely from the Nasosni airbase, Su-25 from the Kurdemir airbase, as well as Mi-35 combat and Mi-8 transport helicopters.
Major military bases participating in the military exercises according to media reports
A similar event took place last year at around the same time, from 11-15 March, involving around 10,000 servicemen and 500 armoured vehicles, this year however, no precise numbers were made public by defence authorities.