In a rare, possibly first-time statement, Azerbaijan's State Border Service (SBS) has commented on an article released by Armenia's armed forces' journal, Hayzinvor, in which it highlights the recent inauguration of a new strategic military position. The article speaks of a recently constructed military position at an undisclosed location on the border between Armenia and Azerbaijan, in the northeastern province of Tavush.
According to the article, the area until recently recently lacked an outpost, and was to incursions; one had previously occurred ending in "painful losses" (sic). From the new position troops are able to observe several Azeri positions, as well as "roads, infrastructures and possible incursion routes" (sic). Additionally, the article mentions that this new position boosts the overall military capacity of border defence in this area, and that similar projects are of continuous nature, with "large-scale work being done" (sic).
Photos of the military positions published by the article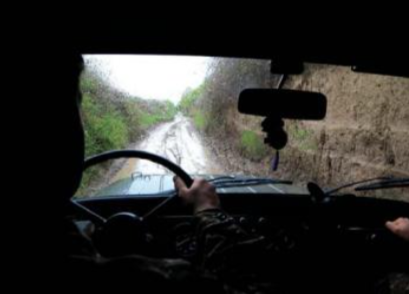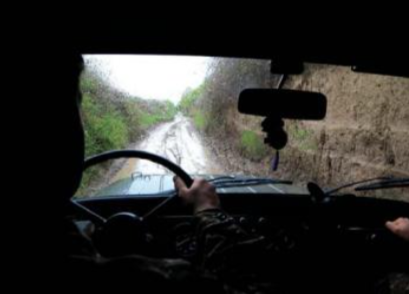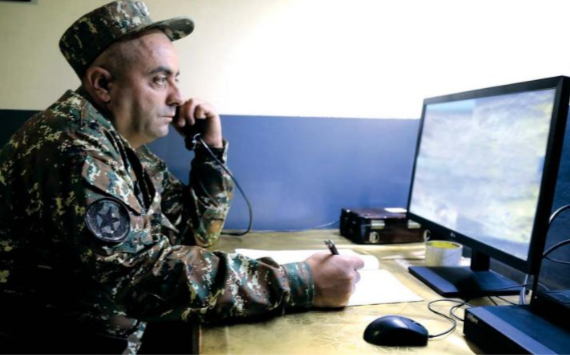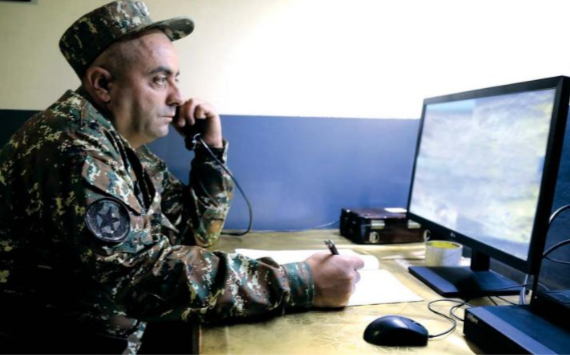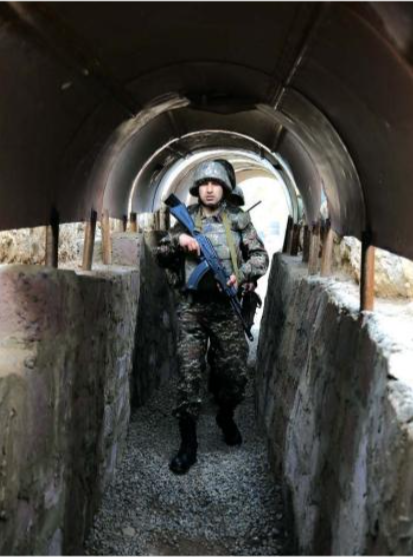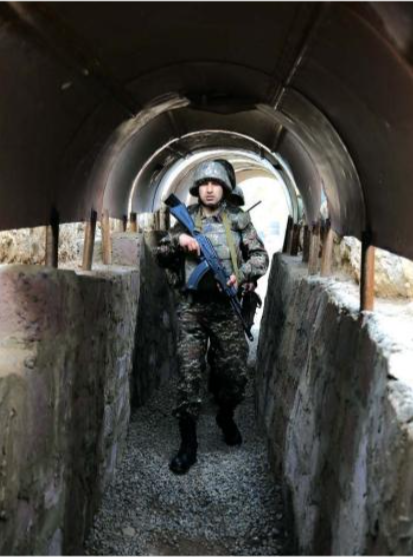 Azerbaijan's response to the article
Azerbaijan's SBS commented on the article on its official webpage, stating that any news of Armenia advancing its military positions bordering the Gazakh-Aghstafa districts are false. Moreover, the statement mentioned that as a result of Azeri border troops advancing in new military positions in several locations, the possibility of incursions by the Armenian side remains limited.
Pinpointing the mentioned area
While no open source information permits a definitive location of the military position mentioned in the Armenian article to be pinpointed, based on the information available there are several possible locations if true: the area between the villages of Berkaber and Abbasbayli, Bala Jeferli and Vazashen, or near the border with Georgia opposite to the Azeri village of Shikhli.
The few photos of the mentioned military position published in the article show signs of recent renovation or construction, with dirt layers recently excavated and trench walls showing recently dried cement. The soldiers pictured in the photos also appear to be carrying AK 100 series rifles, not the main battle rifle of the Armenian military.
A map showing the possible locations of the new positions (red dots)
Both Armenia and Azerbaijan have carried out renovation and construction projects on this segment of the border, possibly the biggest one at the trilateral border with Georgia in early 2019.