This past week, between 22-23 June, the head of Azerbaijan's State Border Service (SBS), Elchin Guluyev, visited military positions in northwestern Azerbaijan on the border with Armenia. While the exact location was not specified, the official statement provided by the SBS mentioned that it took place in the district of Gazakh.
According to official news, Lt Gen Guliyev's visit was aimed at following up on the living and conditions of the servicemen. Additionally, the statement hinted at renovation work being done on the positions, including new defensive positions and a road leading up to them, along with a new military base being built in the area.
Official photos provided by Azerbaijan's State Border Service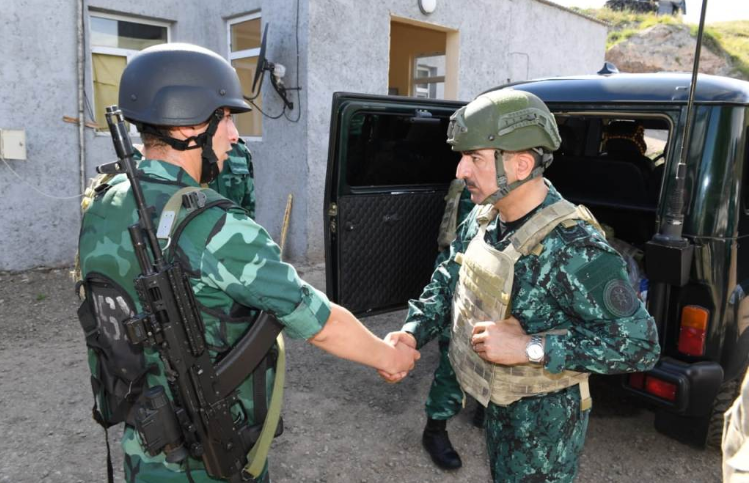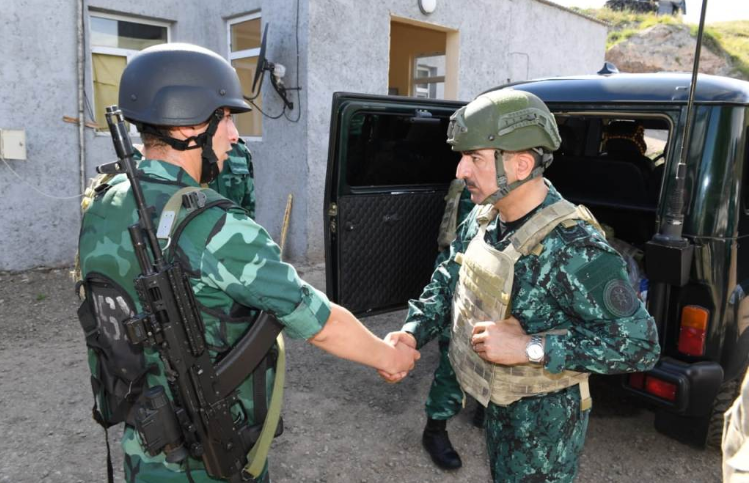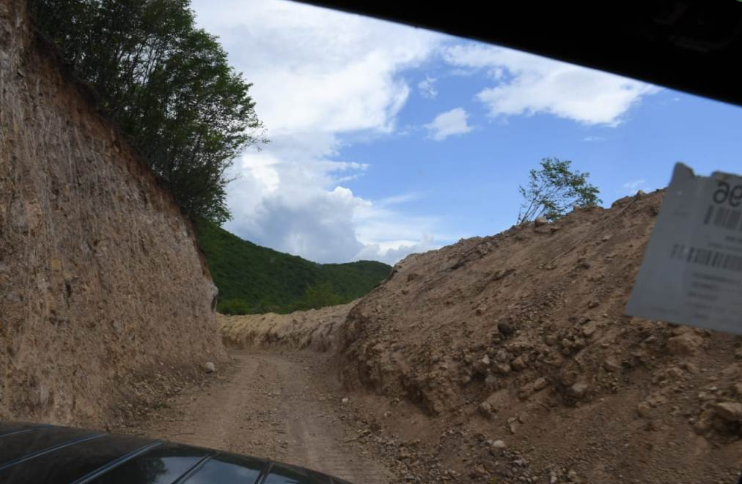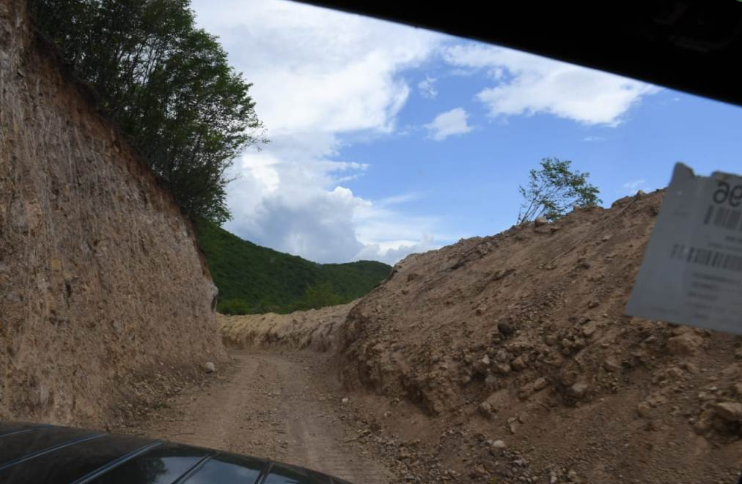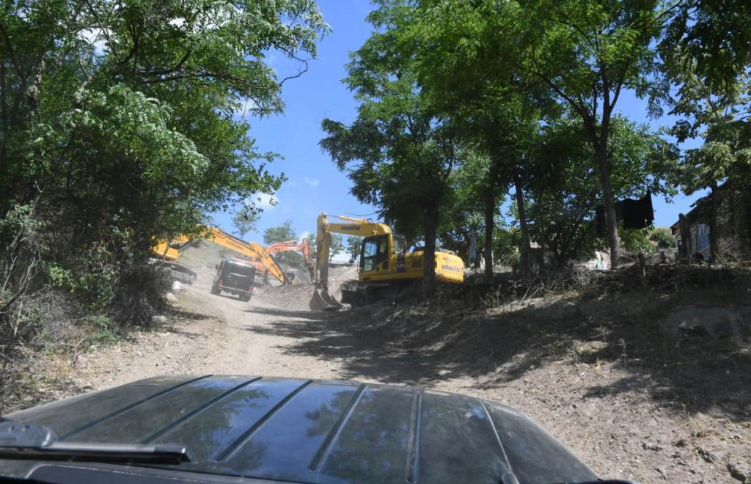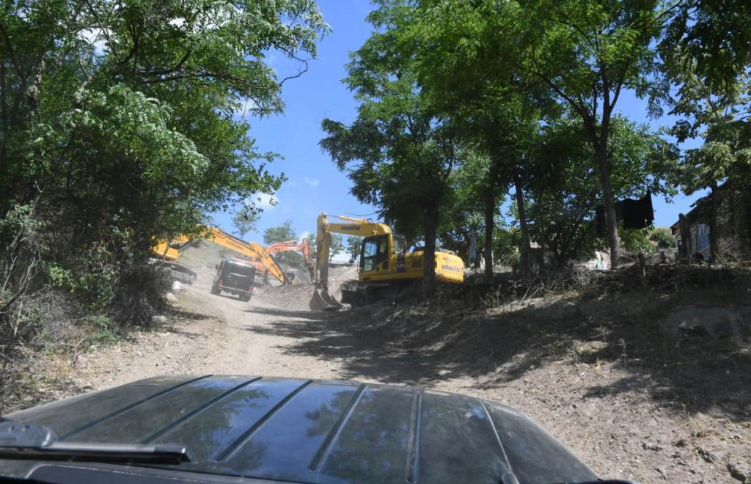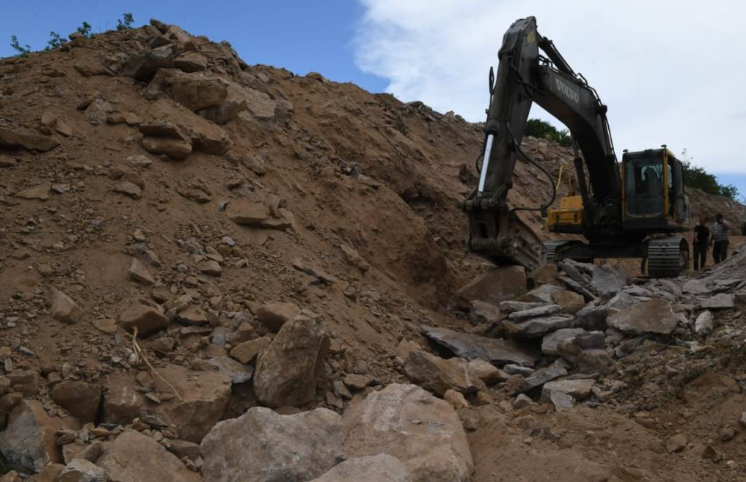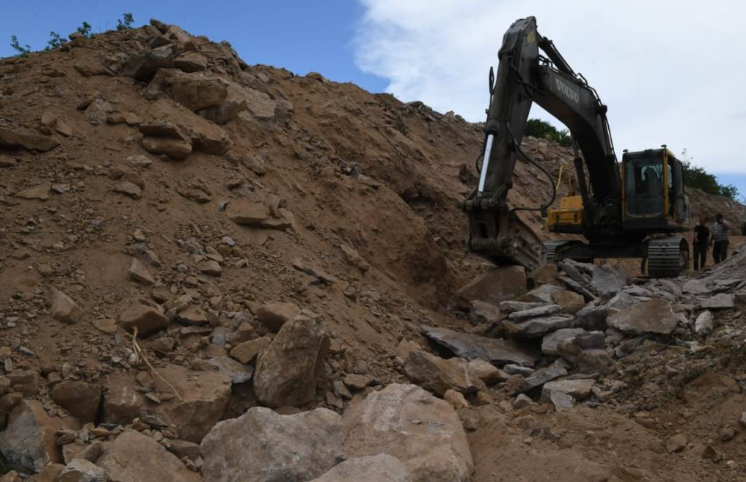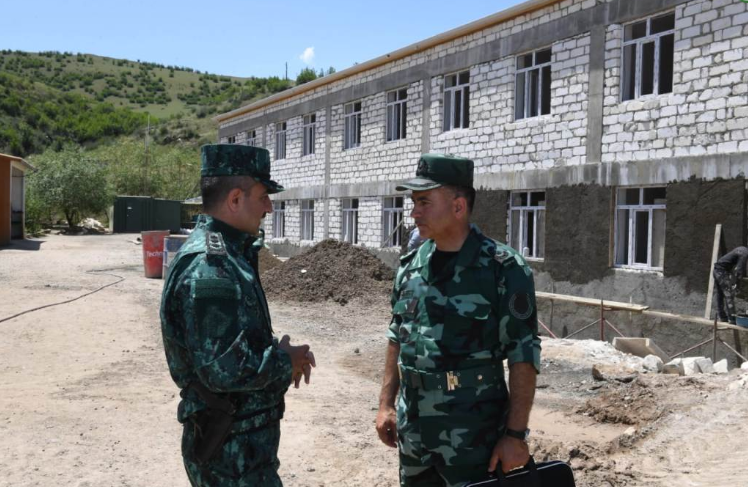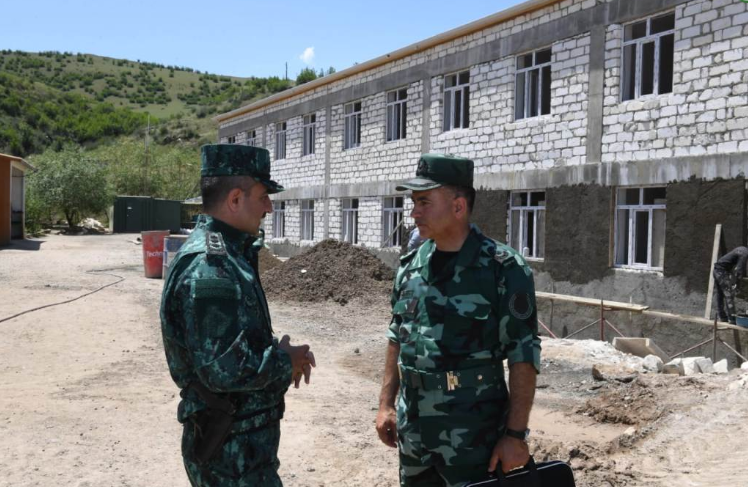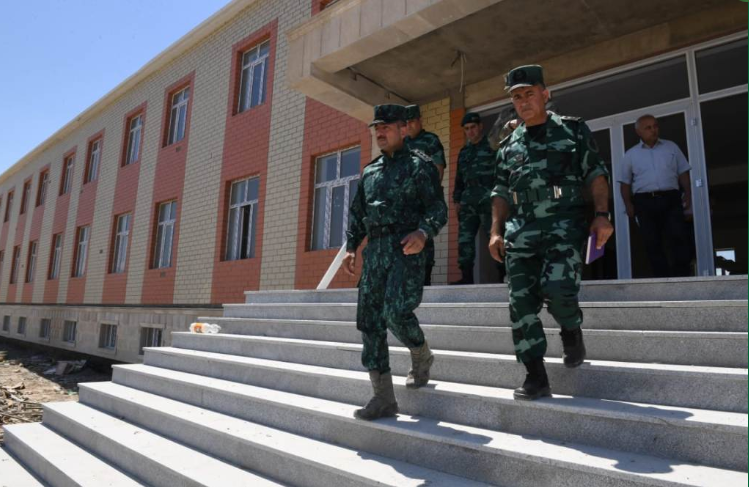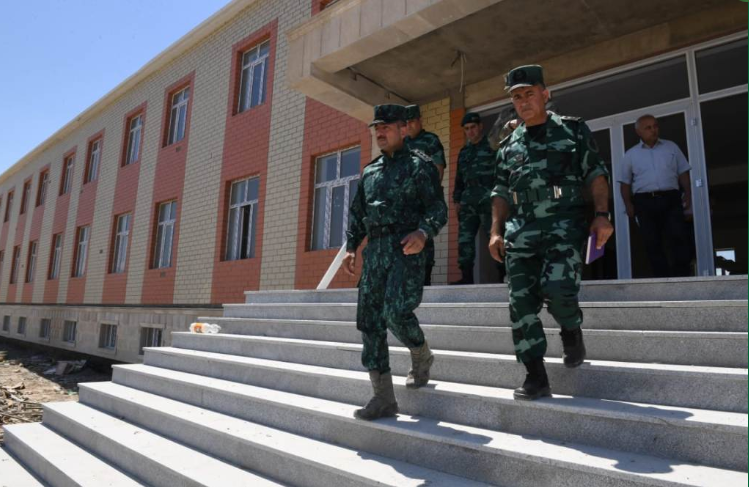 In general this area saw major renovation work done on military positions, particularly in the past several years, with at least 30 military positions being renovated and outfitted with new facilities. Between 2018-2019, major work was done by both Armenia and Azerbaijan in renovating and extending military positions, in one case extending into what appears to be Georgian territory.