De facto authorities in Nagorno Karabakh (NK) revealed military drills this past week, from 22-26 June at the Tigranakert training ground with the participation of high-ranking officials from Armenia besides local authorities. The event was overseen by NK defence head Jalal Harutyunyan, accompanied by his counterpart, Chief of Staff of Armenia's Armed Forces, Onik Gasparyan, along with NK's recently elected president Arayik Harutyunyan, who also posted an official statement of the event.
The military exercises saw the participation of anti-air defence, artillery, armoured and motorised infantry, reconnaissance and special forces among others, and were aimed at boosting cooperation between them during combat operations. The scenario as announced in the official statement mentioned an initial defence, followed by counter-attack and lastly offensive operations against a simulated adversary.
Among the military hardware involved in the exercises were T-72 tanks, BM-21 Grad multi-rocket launchers, IMR-2 engineering vehicles, OSA anti-air defence systems, 9P149 Shturm anti-tank systems, D-20 and Giantsit 152mm towed artillery and BTR armoured personnel carriers and Konkurs anti-tank missiles among others. Defence head J. Harutyunyan referenced that "whatever was used during the simulations are also present on the line-of-contact".
Photos from the exercises provided by Karabakh defence officials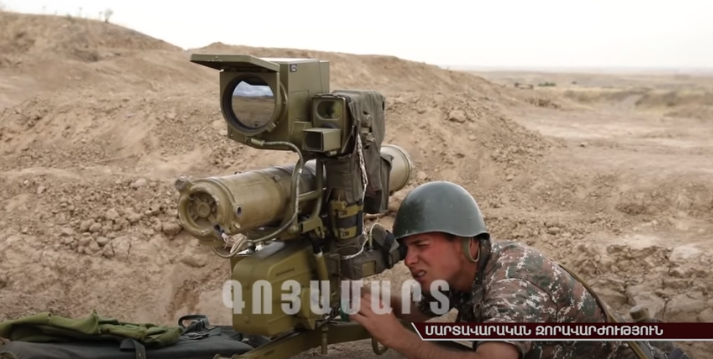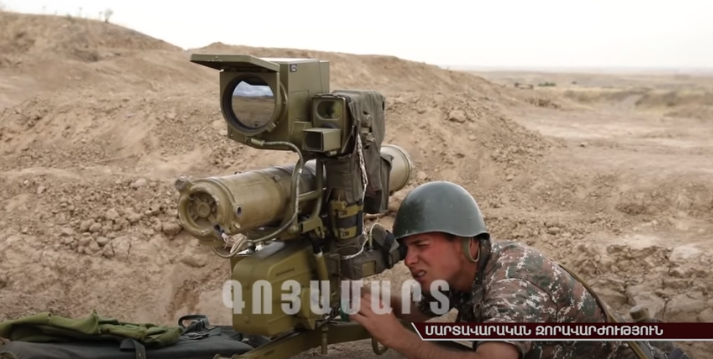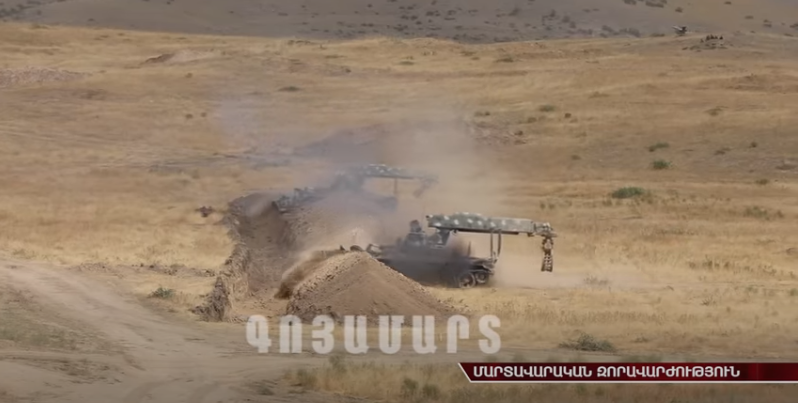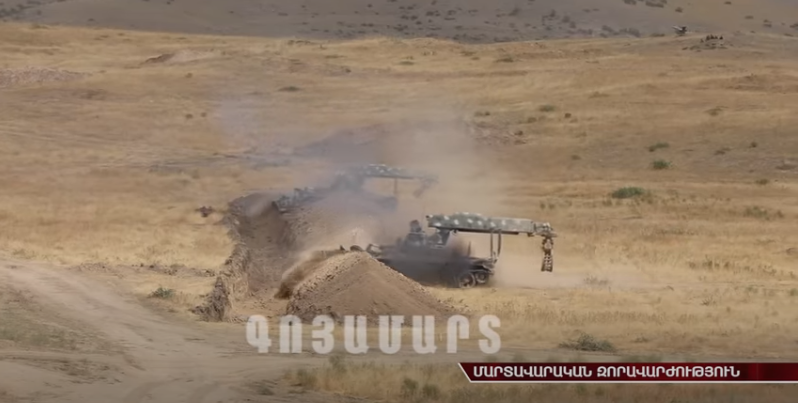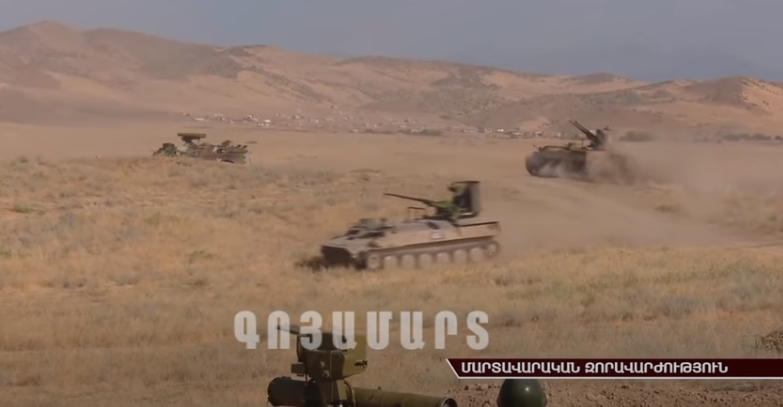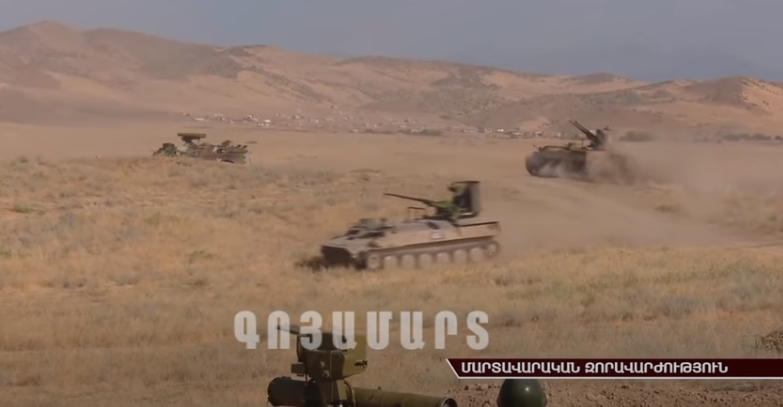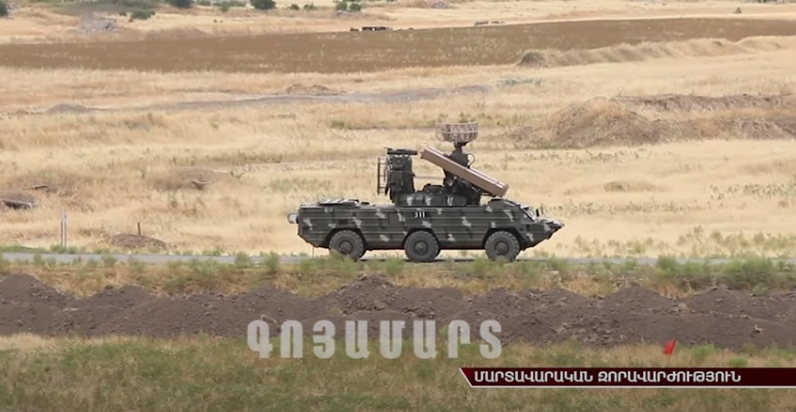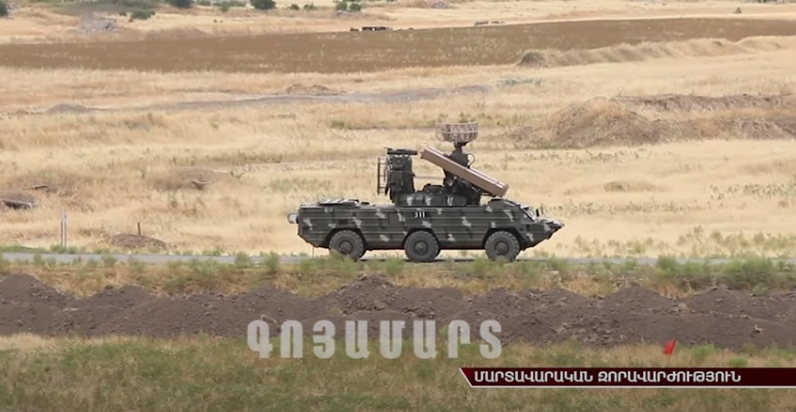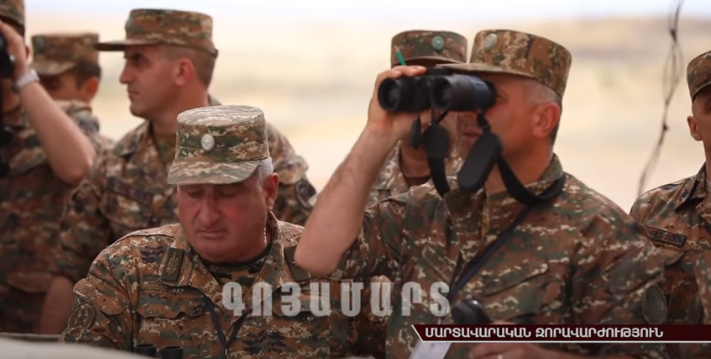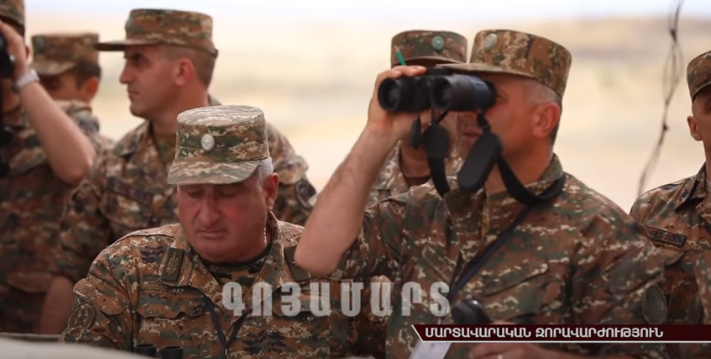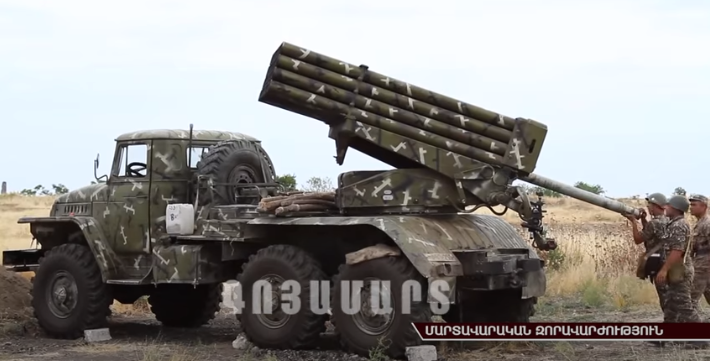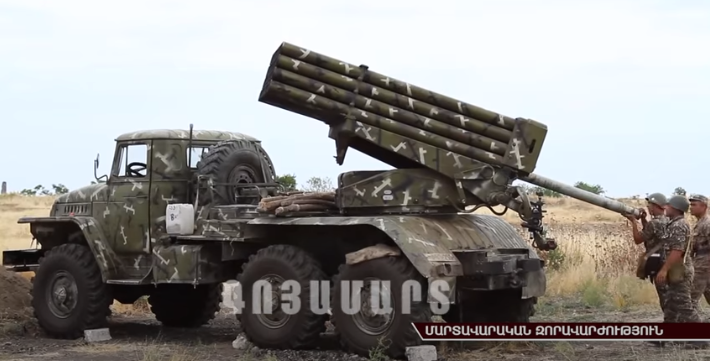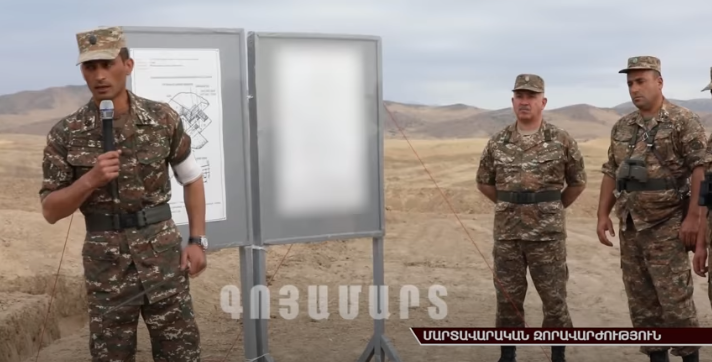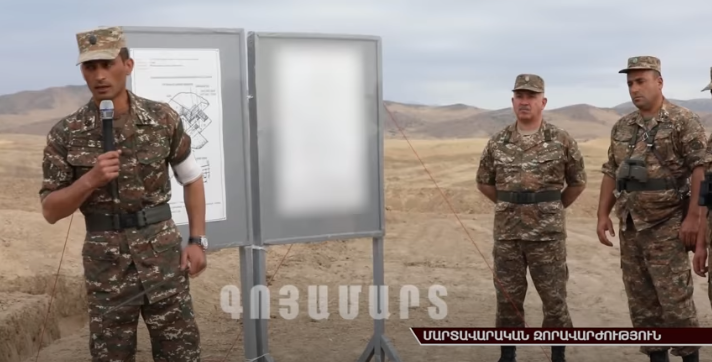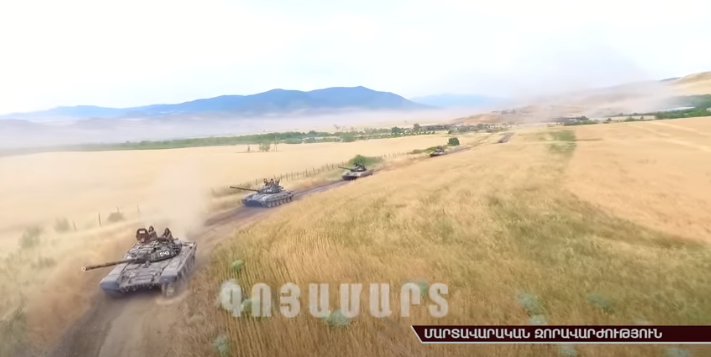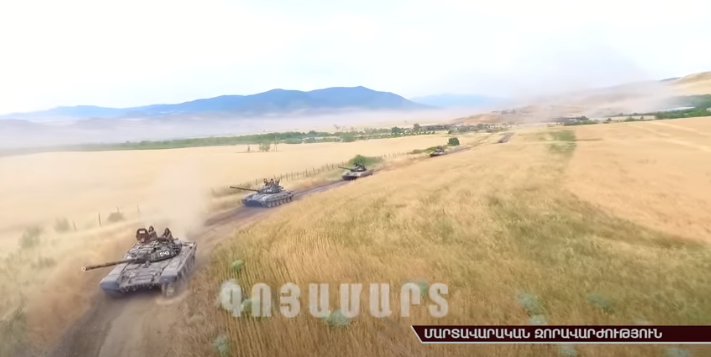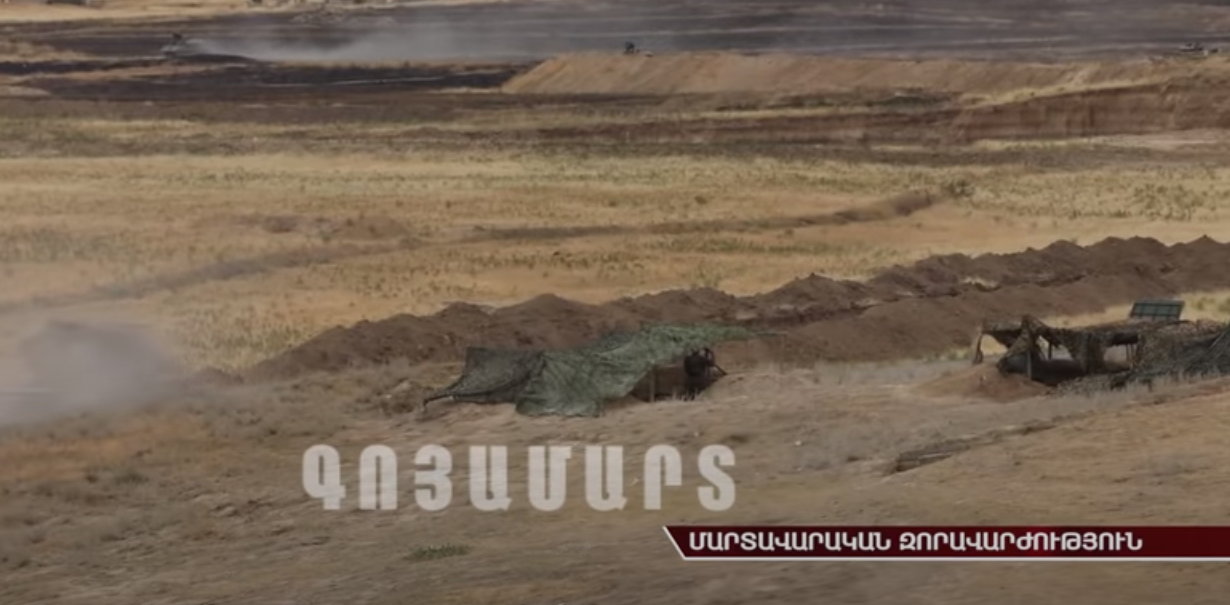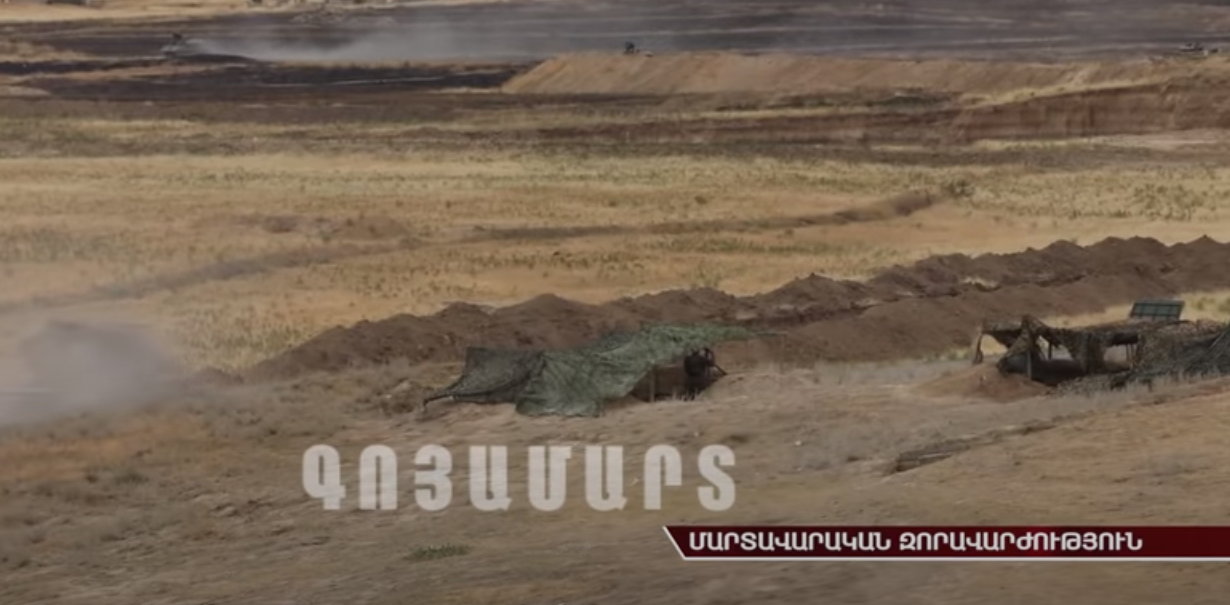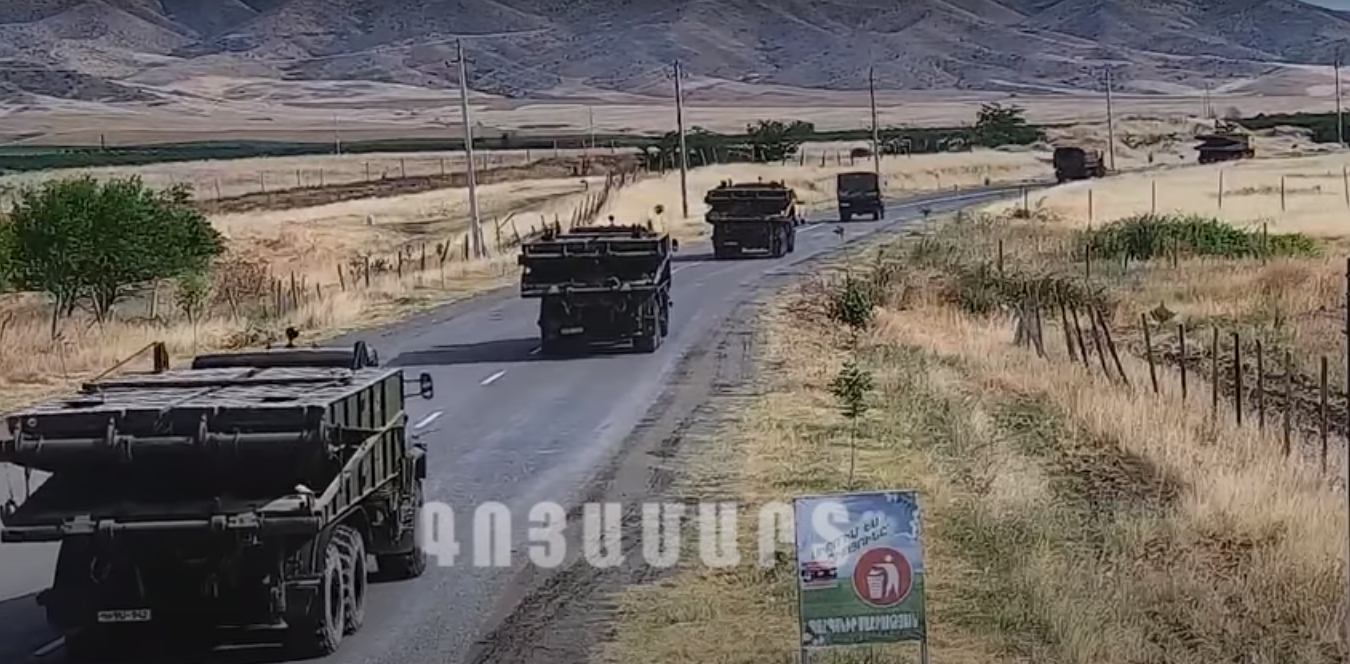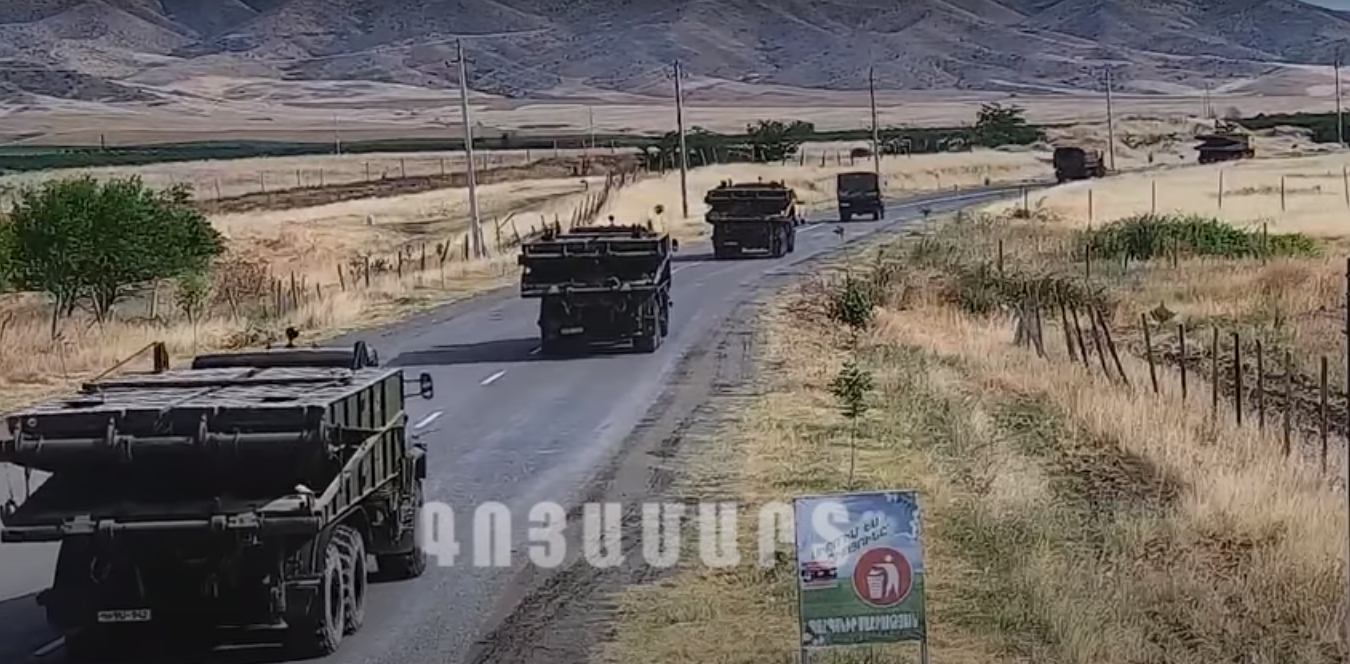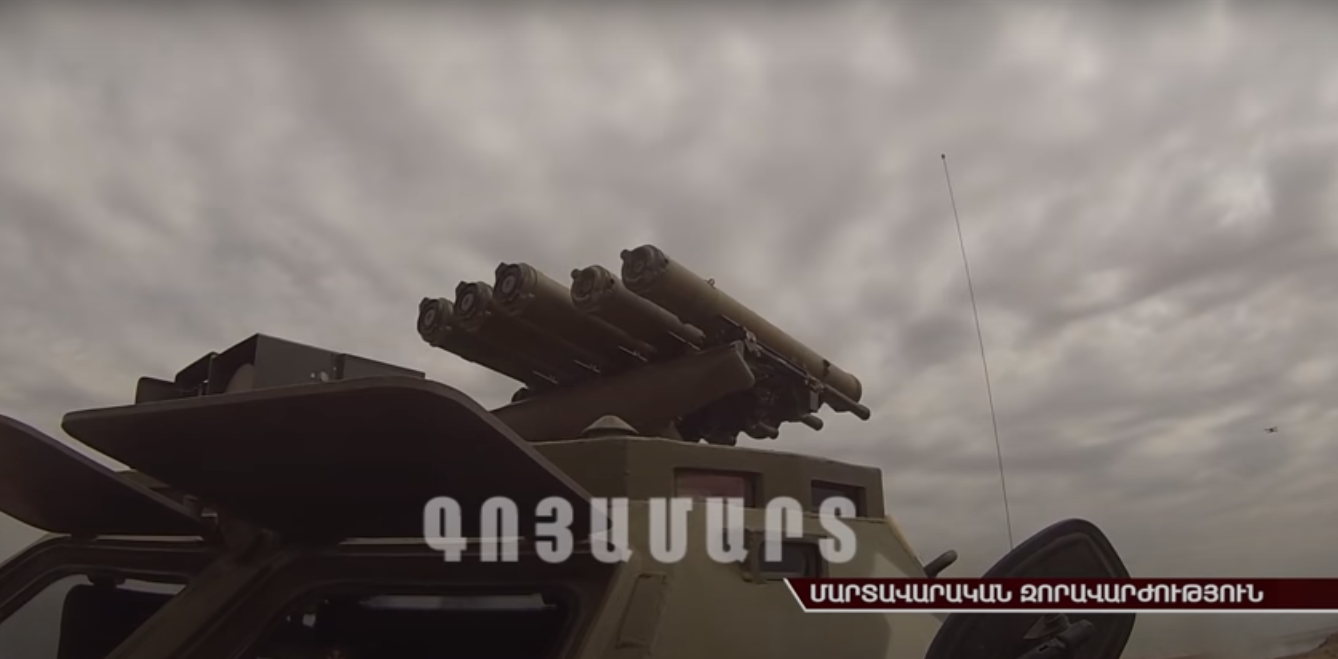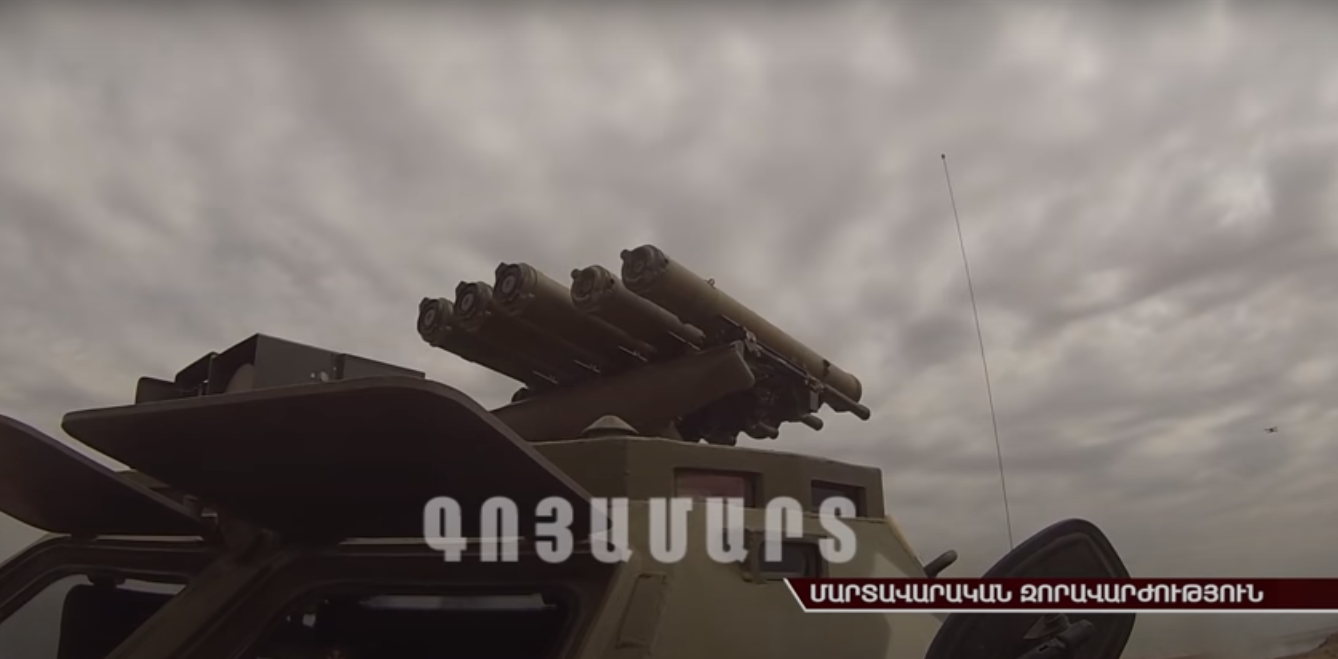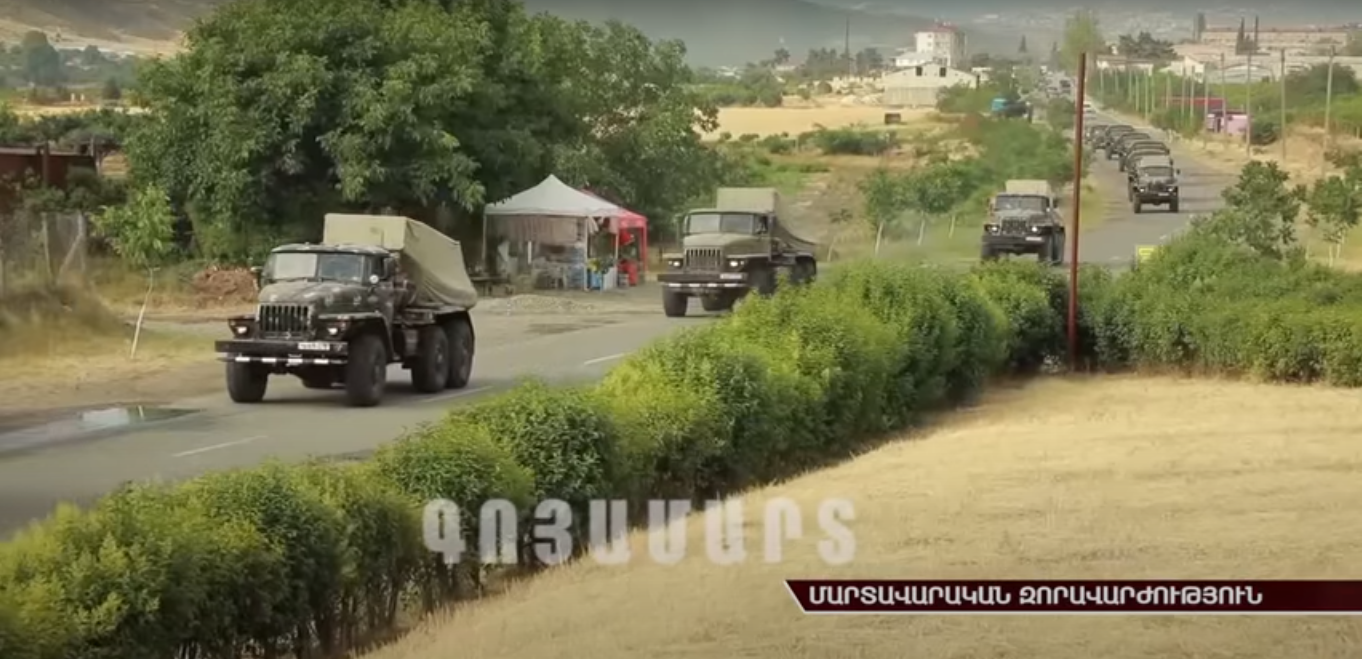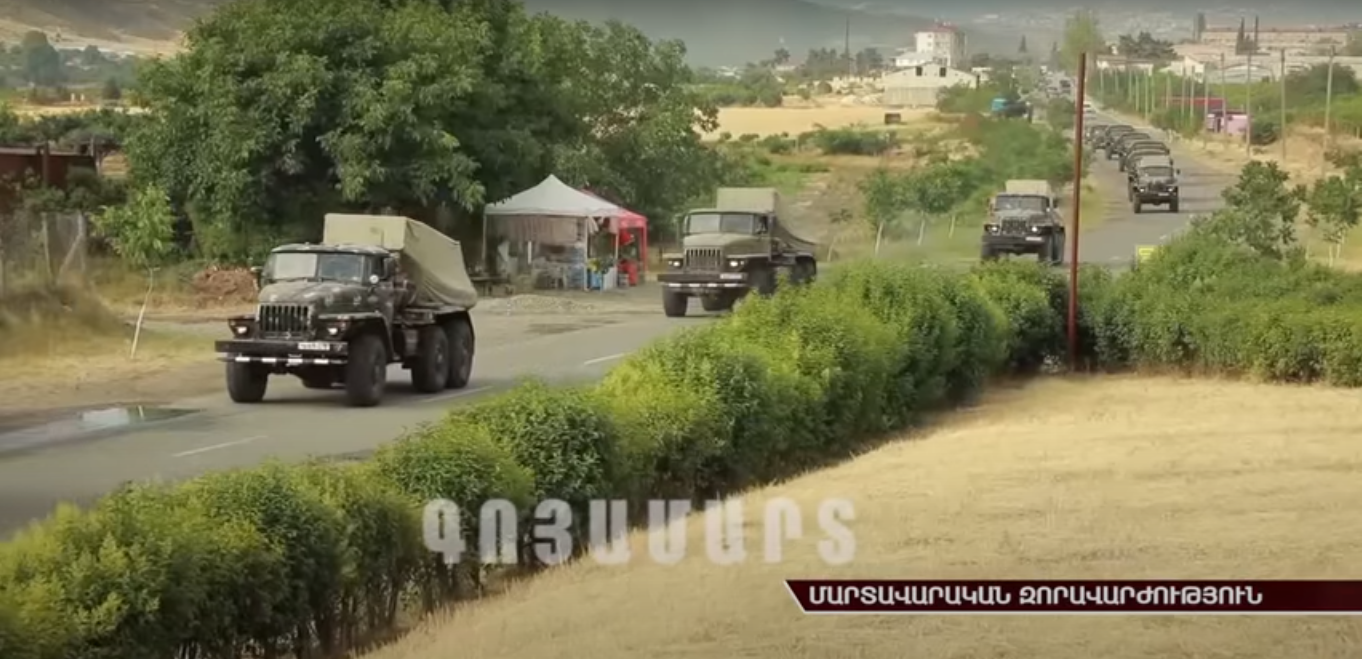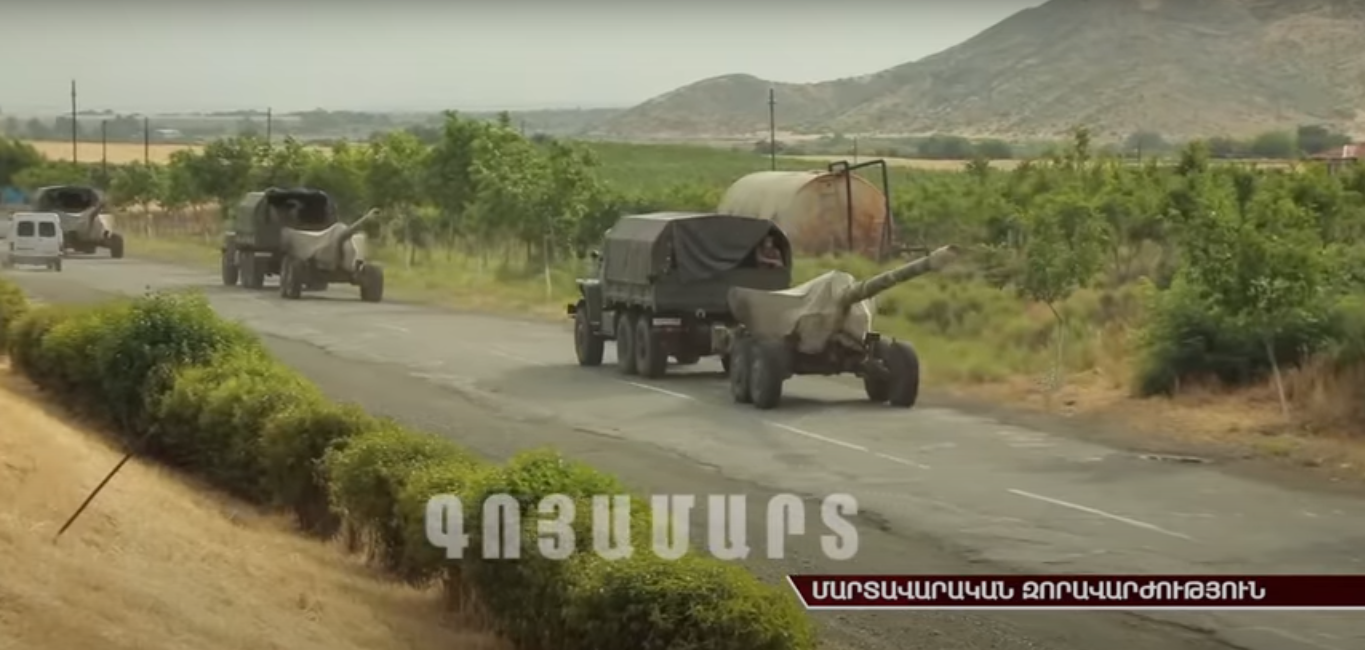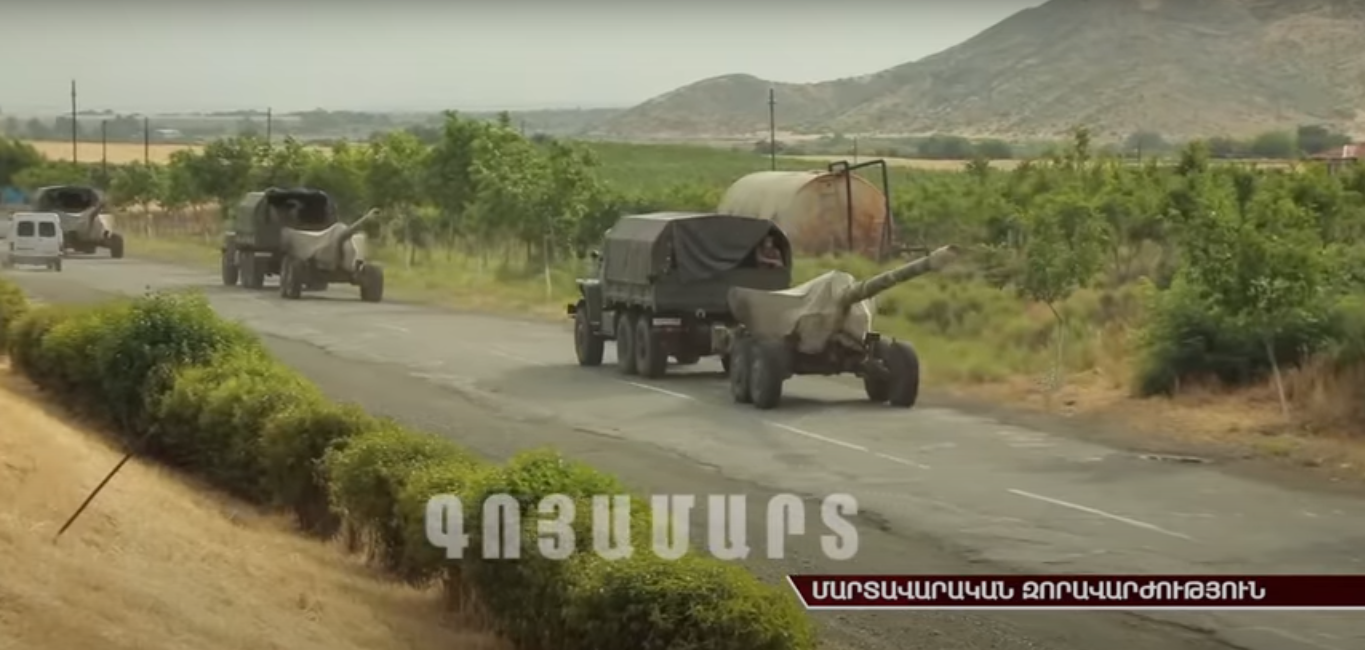 According to an article by the Azeri military blog AzeriDefence, some of what was used during simulations appeared to be Russian, U.S. and Chinese-produced products. The article highlighted the use of Russian-produced 1L271 Aistyonok portable radar system, and while it mentioned U.S. and Chinese optical and night-vision products also used during the exercises,  this was not able to be corroborated through open sources by our experts. Nonetheless, Armenia itself is known to have imported such products in the past, with the possibility of it sharing such equipment with de facto NK authorities within the bilateral military cooperation framework.
Official footage of the event provided by the Karabakh Defence Ministry
On day prior to the AzeriDefence article, use of the 1L271 radar was also reported by Twitter user @301_AD, who in a post stated: "1L271 "Aistenok" Counter-battery radar system spotted during exercises in Artsakh. This is a mobile radar for detecting position of fire weapons such as field artillery and anti-aircraft weapons, calculating the trajectory of incoming shells, and the control of UAVs." The user also provided a photo of the radar, also used by the AzeriDefence article mentioned above.
A photo of the 1L271 radar system mentioned by Twitter user @301_AD