Given the latest developments on the Armenia-Azerabaijan border, it appears more likely than not, that Yerevan did not secure its borders after territories along them, formerly under de facto Nagorno Karabakh control, were ceded to or militarily gained by Azerbaijan.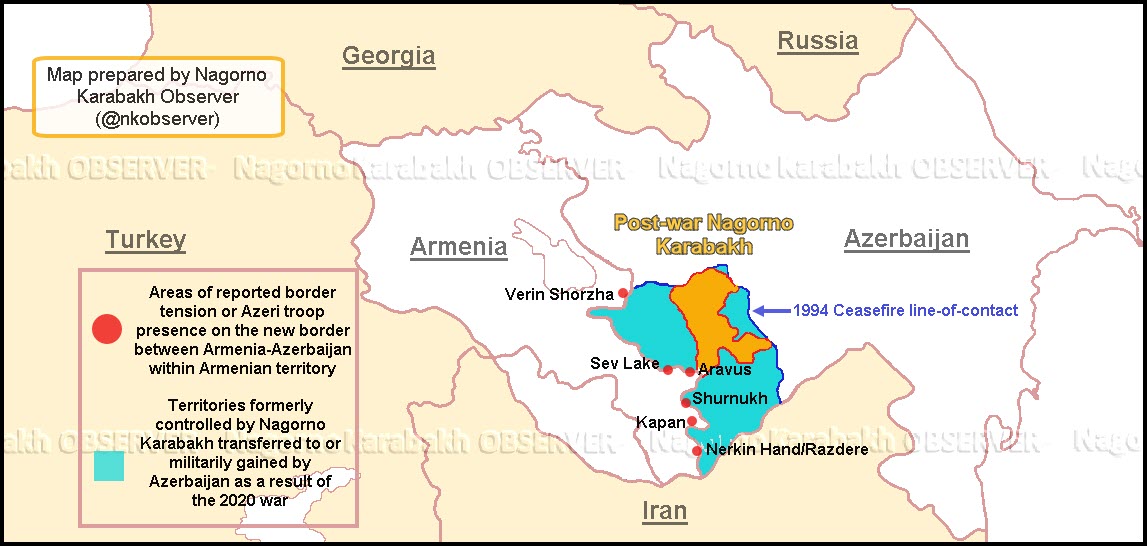 As a result, a new border dispute arose between the two sovereign states. Some areas along Armenia's borders, including inside it's territory came under Azeri control. While officially little details have been provided, local media in Armenia has reported ample cases of areas lacking the presence of Armenian armed forces members, instead local villagers or volunteers were reported to be guarding some contested areas. Not all areas were guarded by Armenia's armed forces after the transfer of former Karabakh-controlled territories to Azerbaijan.
Due to this lack of military presence, the Azeri armed forces and its militarised State Border Service were able to simply walk across what had been regarded as the international-border with Armenia in some areas, establishing a presence without a shot fired.
There remain border areas that are not only totally uninhabited, but have no roads leading to them neither from the Azerbaijan nor Armenia. The deployment of troops to border areas remains a serious problem, at least apparently for the Armenian side.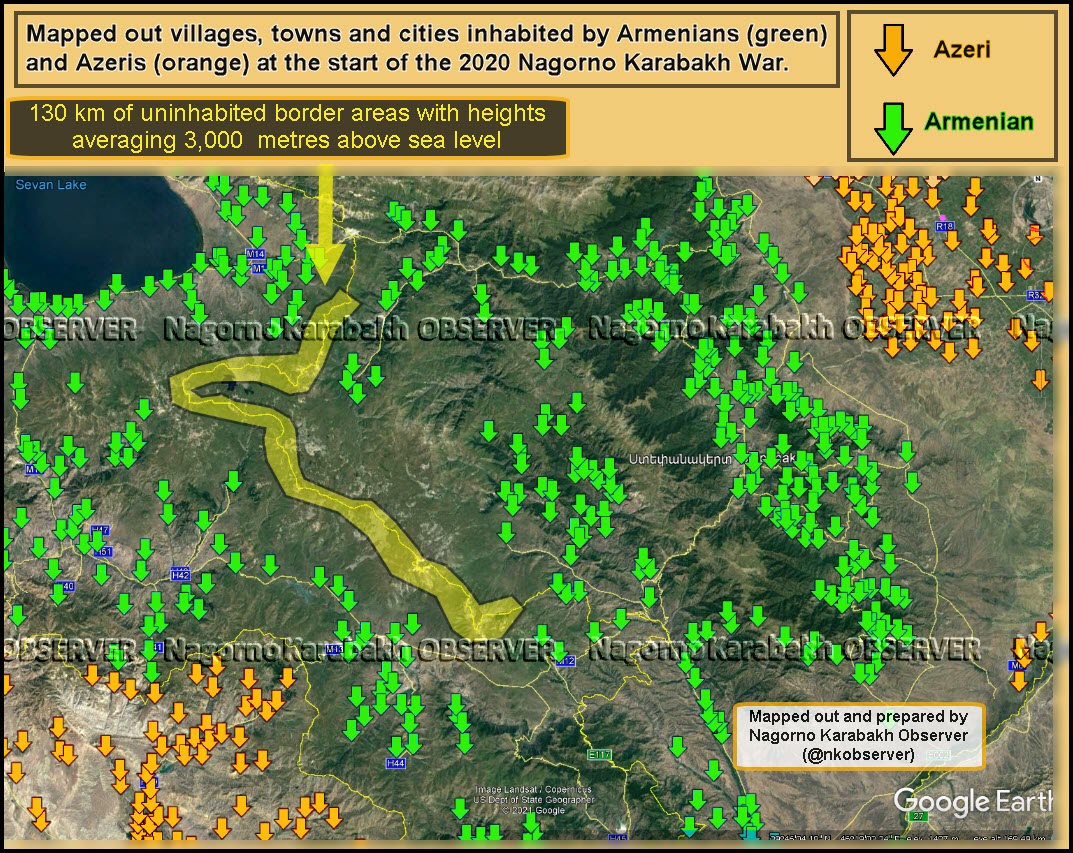 As to why the Armenian  side, who has according to World Bank, a 50,000-strong military with even more in it's own territory as opposed to in Karabakh after the war, has not deployed along border areas is beyond our scope of knowledge. At least taking into consideration that its 250 km border with Turkey and 34 km border with Iran is guarded by Russian FSB border guards, essentially increasing the number of military personnel per inhabitant for Armenia.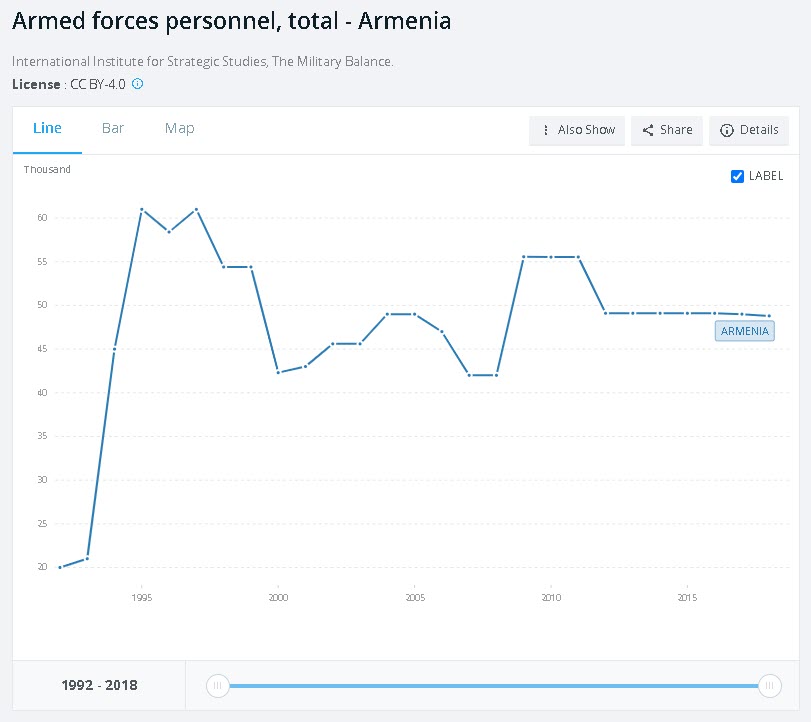 Based off of our Twitter post:
1/7 – Given the latest developments on the #Armenia–#Azerbaijan border, it appears more likely than not, that Arm. did not secure its borders after territories along them, formerly under de facto #NagornoKarabakh control, were ceaded to or militarily gained by Azerbaijan. pic.twitter.com/76eQsg4IMU

— Nagorno Karabakh Observer (@NKobserver) May 14, 2021