On 16 August, news got out of anti-air defence units from Azerbaijan's armed forces carrying out live-fire drills with S-125 Pechora missiles. Official notifications stated that the drills were aimed at enhancing the units' skills and combat capacities.
Photos of the S-125 Pechora air defence units at the training ground
[metaslider id=4896]
While a precise location of the training ground was not provided, geospatial analysis of the video and photos provided points to it possibly taking place at a training ground 60 km west of Baku; the area is known for hosting numerous live-fire drills.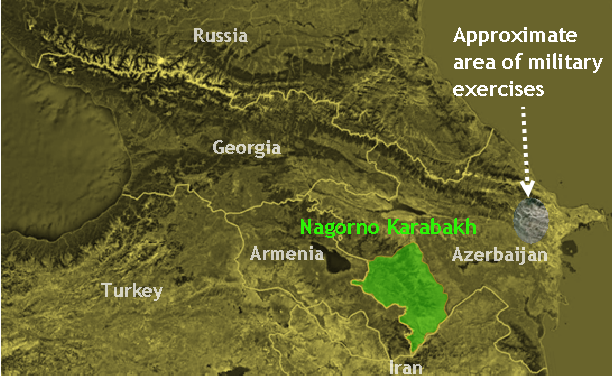 This is the second event of the kind this year, on 01 April, S-125s were tested out at a location just south of where this current simulation is thought to have taken place.
Official footage of the military exercises
It has been said that Azeri specialists have modernised their S-125 Pechora's, which have an approximate range of 15 km. The missiles saw initial wide-spread production in the 1960s, and are used by numerous countries around the world until today.